Mission
The Management Department focuses on the human side of business, helping a new generation develop people skills and organizational intelligence. Our graduates possess functionally integrative mindsets, incorporating global and ethical perspectives.
SDSU's energetic, internationally acclaimed management faculty deliver a forward-looking curriculum, with specializations in human resource management and entrepreneurship. Sought after by local and international organizations, our graduates are poised for life-long learning and leadership that generates innovation and growth in business and society.
Values
We value our students' life-long success and growth
We value putting people first in our interactions and decisions
We value balance - in work and family, scholarship, teaching, and service
We value inclusiveness and diversity of viewpoints
We value collaboration across internal and external stakeholders
We value innovation in our programs and activities
View the Department of Management Diversity, Equity and Inclusion 5-Year Plan
Board Chair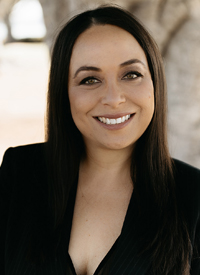 Jennifer Freet
CEO,
Balboa Manufacturing Co LLC,
'11 Executive MBA
Jennifer Struebing Freet is currently the CEO and managing partner for Balboa Manufacturing Co., LLC (BMC), a company that designs and develops brands in specialized markets; primarily the power sports, outdoor, tactical, and safety industries. She oversees the company's business operations including sales, marketing, new product development, and supply chain.
Jennifer joined BMC in 1995 where she was instrumental in developing BMC's core brands through market research, value-chain analysis, and customer key account development. In 2007, Jennifer successfully created and obtained three product patents. In 2011, Jennifer completed an Executive MBA degree at San Diego State University where she serves as an Executive Committee Member of the Fowler College of Business, Management Department Advisory Board.
Jennifer is results-oriented with highly effective strategic management and supply chain expertise. As a common-sense leader who develops highly competent and well-functioning teams, Jennifer ensures a productive business organization.
LinkedIn: jenniferstruebingfreet
Executive Committee Members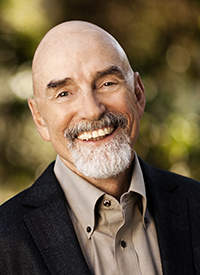 Stan Sewitch
Principal,
Sewitch Etcetera Corporation,
'76 Psychology
I started working at age 12, doing residential landscape maintenance (pulled weeds and mowed lawns). I advanced quickly to dish washing and janitorial work.
Worked my way through college in many jobs: retail, restaurants, household moving, making ice cream, bar tending, live-in aid to a paraplegic, bouncer at a strip joint, dancing bear in a medieval themed restaurant and running a processing plant in the salmon fisheries of western Alaska.
Earned a bachelor's degree in psychology from San Diego State University in 1976.
Worked as a psychiatric aide in a mental health ICU unit on the graveyard shift. That was an education.
Entered Corporate Land in 1979, at Martin Marietta Aluminum, in human resources and safety.
Earned a master's degree in organizational psychology from California State University at Long Beach in 1981.
Held human resources, quality assurance and manufacturing management roles between 1981 and 1989, with Smith International, TRW and Mycogen Corporation. Got fired from Mycogen. Pissed off five vice presidents in two years, and that apparently was enough to do it.
Began my entrepreneurial adventures. Founded HRG Inc., in 1989, providing the full range of outsourced human resources services. Grew that company to 20 people and was acquired in 1999 by McGladrey, a national accounting and consulting company. Led the southern California consulting division P&L, equaling four offices and 35 people, until late 2004.
Also, concurrent with the HRG years, founded a software company publishing PC-based HR information systems. That died after two years of "Partneritis", entirely-self-inflicted. Founded and led a biotech diagnostics company in 1991, whose technologies were sold 12 years later.
Left McGladrey in 2004 to return to independent consulting as HRG, and to form KI Investment Holdings, a small private equity company investing in new businesses that could grow profitably over the long-term while creating middle class careers. Invested in six businesses between 2006 and 2011. Two have failed. Two have been acquired for a good return. Two remaining organizations are progressing as of this writing (stay tuned).
Was invited in 2012 by my absolute all-time favorite consulting client to join its senior leadership team as it engineered the company's evolution through a critical phase. Became VP of Global Organization Development for WD-40 Company, and retired from that role in January of 2021, having had the pleasure and honor of being part of its cultural and economic journey as an advisor and then tribe member, over a 20 year period.
I am currently the Principal of Sewitch Etcetera Corporation, providing board service and advisory support to senior leaders. I currently serve on two private company boards and have served on 11 others. I have advised many public company boards. I've served on two non-profit boards, one of which (The Corporate Directors Forum) included responsibility for creation and delivery of educational programs for directors of public and private companies. I currently also serve as the Chair of the Fowler College of Business, Management Department advisory board.
So basically, I'm a professional mutt. I call myself a business psychologist, because I've made human behavior within the context of creating economic inter-dependencies my life's work. I've seen a lot of what can go right, and what can go wrong. I've personally contributed to both categories throughout my working life.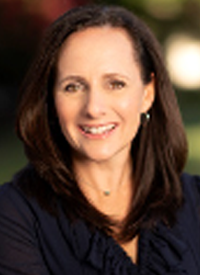 Rachelle Snook
Global Talent Director,
WD-40 Company
In her current role as the Global Talent Director at WD-40 Company, Rachelle partners with leaders in 13 countries in the design and delivery of talent acquisition strategies/methodologies, employment branding, workforce planning and organizational design to support the company's strategic initiatives and brand growth. In addition, Rachelle is the Corporate HR Partner for the company's Asia Pacific trading bloc.
Rachelle's HR and recruiting career spans all continents and professional levels across diverse functions and industries to include biotech/pharmaceutical, human resources, service, hospitality, manufacturing, banking, consumer goods, retail, technology and not-for-profit.
Rachelle guest lectures at the University of San Diego and UCSD, is a former advisor to the U.S. Chamber of Commerce's Hiring Our Heroes Board, is an active member of the LinkedIn 100 advisory group, is a contributing employer advisor to the San Diego Workforce Partnership, Executive Talent Acquisition Forum board member, and board member for tech start up, Band of Hands. She is passionate about company culture, technology integration, travelling, learning, work-life integration and helping others align their personal "why" with their work.
Rachelle graduated from the University of San Diego with a Master's of Science in Executive Leadership, University of Maryland with a Bachelor's in Business Administration and a Bachelor's in Accounting with an economics minor from Tafe in her hometown in Perth, Western Australia. She holds an HR Certification from Chapman University.
Board Members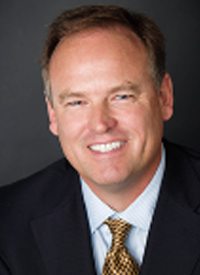 Brian Buss
Director,
Forensic Consulting Group
CBIZ, Inc.,
'11 Executive MBA
Brian Buss is a Director with the Forensic Consulting Group of CBIZ, Inc. a national financial advisory services firm. Brian's practice specializes in intellectual property valuations and business strategies. They provide the IP community with a visionary approach to calculating and communicating the financial impact of trademarks, copyrights, patents, brands and intangible assets, advising C-level executives on IP valuation and strategies and providing expert damages testimony for IP litigators and attorneys. More information about Brian's practice can be found at CBIZ Intellectual Property Consulting.
Brian graduated from Claremont McKenna College and earned an MBA from San Diego State University. Brian is a Chartered Financial Analyst (CFA) and Certified Patent Valuation Analyst (CPVA). Prior to joining CBIZ, Brian worked at San Diego-based consulting firms, a technology start-up, Westpac Institutional Bank, and Deloitte & Touche's Financial Advisory Services group in both New Zealand and San Francisco. Brian is a frequent author, speaker and presenter on topics including patent, copyright and brand valuation, intellectual property damages and profit apportionment.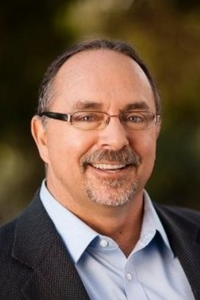 Jay Rembolt
CFO (Retired),
WD-40 Company,
'91 Accounting
As vice president, finance, treasurer and chief financial officer, Jay was responsible for overseeing the company's financial operations, including the management of accounting, treasury, financial planning and reporting, investor relations and internal audit.
Jay joined WD-40 in December 1997 as manager, financial services and has held various financial leadership positions within the organization, including corporate controller and vice president finance/controller. He assumed the role of chief financial officer in 2008. Prior to joining WD-40 Company, Jay served in a variety of positions, including consulting roles in the tax practice of the public accounting firm PriceWaterhouse LLP, now known as PricewaterhouseCoopers LLP, from 1991 to 1997. In addition to his public company responsibilities, Jay has also served as a board member and advisor to several entrepreneurial private companies.
Jay has a Master of Science in Accountancy from San Diego State University ('91) and a Master of Science in Executive Leadership from the University of San Diego. He earned his undergraduate degree from the University of California at Riverside. Jay was recipient of the San Diego Business Journal's CFO Lifetime Achievement Award in 2021 and the CFO Exemplary Service Award in 2016.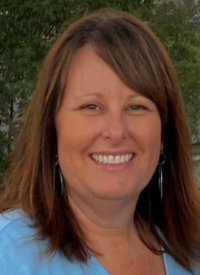 Jennifer Singer
VP—Financial Planning and Analysis,
Petco Health and Wellness Company,
Management '93
Jennifer Singer is the Vice President, Financial Planning and
Analysis for Petco Health and Wellness Company, a $6 billion
dollar national pet specialty retailer based in San Diego. In her
leadership role, she oversees the teams responsible for planning
the company's consolidated financials across P&L, Balance
Sheet, and Cash Flow Statement. Through her position, she
interacts, collaborates, and supports the business teams across
the company.
Jennifer has worked at Petco for over 18 years and has been a part of the company's trajectory that took it to a fully integrated health and wellness company for pets with. She was also a part of the transaction that took the company through an IPO. Jennifer is a proud SDSU Fowler College Management alum. She enjoys traveling, supporting Aztec sports, and spending time wither her family, friends and dog.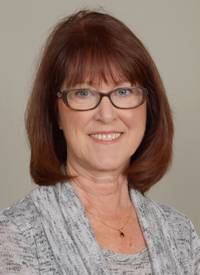 Terry McCune
President (Retired),
K-Tube Technologies
Terry McCune, a retired executive, and former CPA worked for over thirty-five years in the San Diego area. She holds a Master of Science in Executive Leadership from the University of San Diego and a Bachelor of Science in Business Management from the California State University of Long Beach.
She began her career in San Diego as a CPA and transitioned to private industry in the early 1990s. During her time at K-Tube Technologies, a manufacturer of miniature stainless steel tubing and a subsidiary of Cook Group Companies, she rose to the position of President. During her tenure, the company transitioned from a commodity manufacturer of stainless-steel tubing to one that uses metallurgical expertise to provide engineered products to medical and industrial clients.
Terry led the development and implementation of a strategic plan resulting in improved manufacturing facilities, increased revenue and profit through an acquisition, enhanced quality management systems, environmental processes to meet the demanding California regulations, and the development of a sales and marketing team able to transition to technical sales of miniature tubing. In 2011 she executed a succession plan which allowed her to contribute to a global ethics and compliance initiative at Cook Group while continuing to serve on the Board of K-Tube Technologies. She retired in 2018 and volunteers providing leadership and financial support to non-profits.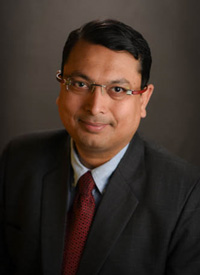 Ashish Mehta
Co-founder,
Mehtas Ventures LLC,
'11 Executive MBA
Mr. Mehta is co-founder of Mehtas Ventures LLC, the fund that invests in early-stage high-growth businesses. Ashish Mehta served as CEO of PatientClick, Inc. a web-based telemedicine, electronic health record, and practice management system. PatientClick offers medical office automation with cutting-edge technology solutions, focused to improve the healthcare delivery model and enhance patient care.
An active Advisory Board Member with Alliant School of Management (ASM) and an active Investor & member of NuFund 22 (TCA) San Diego. He served as a business advisor and entrepreneur in residence with CONNECT San Diego.
Mr. Mehta is the founder of Zodiac Infotech LLC, a global information technology and business back-office solution provider. The company's geographical spread of employees provides a time zone advantage and better utilization of resources which has a direct impact on creating cost efficiency. Mr. Mehta was the early mover in the business process outsourcing (BPO) Industry in the year 1999, when working with international companies and globalization was a new concept for a major healthcare facility in the US.
He has been involved with international business consulting for international economic development initiatives with the State of OH and the Government of India primarily focused on sectors like renewable energy, immigrant entrepreneurship, technology transfer, etc.
Chemical Engineer by training with a Master's in Business Administration, has more than 20 years of experience in Global Business management. He has served as an advisor, board member, executive, and project engineer in various sectors such as healthcare, renewable energy, petrochemicals, Information technology, and business consulting. Mr. Mehta has served as Ambassador for World Trade Center in Cleveland.
Mr. Mehta is a frequent speaker and has received the 2014 Healthcare Champions- executive of the year award from the San Diego Business Journal. He is an author/owner of multiple patents and trademarks in the US and globally. He is an active Forbes Council member and contributor. He has received several awards for his contribution to the community. He was featured multiple times in leading newspapers such as Plain Dealer, Cleveland Crain, Industrial India, Times of India, and San Diego Business Journal.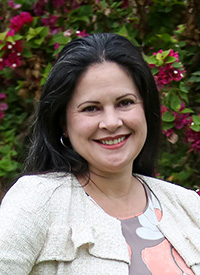 Shawnnah Monterrey
CEO,
BeanStock Ventures,
'11 Executive MBA
Shawnnah Monterrey is the Founder and CEO of BeanStock Ventures, a medical device product development company and an FDA accredited 510(k) review organization.
Shawnnah Monterrey founded BeanStock Ventures, in 2018 following nearly a 20-year career as a technical leader responsible for developing strategies and leading complex global product development programs and functional management of software and software quality assurance departments for both startup and mature organizations with significant emphasis on the development of medical instruments, life science, diagnostics, clinical applications.
Shawnnah's tenure includes technical leadership roles at Illumina, Covidien (Medtronic), Invetech (Danaher) and Carl Zeiss Meditec. She currently is a member of Tech Coast Angels and the National Institute of Health (NIH) Commercialization Readiness Pilot Special Emphasis Review Panel.
Shawnnah holds an executive MBA from San Diego State University and a Bachelor's of Science in Computer Science from USCD. She has received numerous awards and nominations since she founded BeanStock Ventures.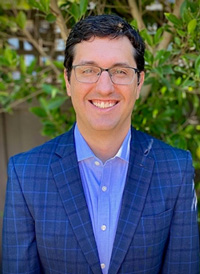 Adam Pierce
Director of Customer Pricing,
San Diego Gas & Electric
Mr. Adam Pierce is the Director of Customer Pricing for San Diego Gas & Electric (SDG&E). In his current role, Mr. Pierce oversees multiple groups responsible for designing, analyzing, and reviewing the electric rates for SDG&E's ~3.7 million customers. In addition, Mr. Pierce also leads the electric rate strategy group responsible for understanding evolving market trends and designing new electricity rates that help incentivize technology adoption and meet customers' changing energy needs.
Adam Pierce is Vice President of Energy
Procurement and Rates for San Diego Gas &
Electric (SDG&E). SDG&E provides service to 3.6
million consumers through 1.5 million electric
meters and more than 911,000 natural gas meters
in San Diego and southern Orange Counties.
In his current role, Adam is responsible for
SDG&E's electric and fuel procurement as well as
electric pricing and forecasting.
Since joining Sempra Energy in 2012, Adam has served in various roles
across the organization including Sempra's Mergers & Acquisitions
department, Sempra Renewables, Sempra's Investor Relations department
and most recently Customer Pricing for SDG&E.
Prior to joining Sempra, Adam was in the financial services industry
focusing on energy and power capital markets. During this time, he advised
energy companies across the industry on various corporate strategic
activities including acquisitions, debt and equity financings, and strategic
assessments.
Adam received his bachelor's degree in business administration from Saint
Louis University with concentrations in both economics and finance.
He currently serves on the advisory board for San Diego State University's
Fowler College of Business School of Management.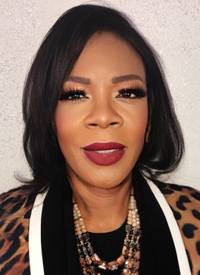 Trisha Zulic
Director, Human Resources
Consultant Services,
EFFICIENT EDGE HR Services
Trisha Zulic, SHRM-SCP, is an expert in Human Resources with 20+ years of experience focused on production planning, lean management, diversity & inclusion, forecasting, quality control, training, and project management. Not only has she proven her professionalism with various accolades, speaking engagements, and expansive leadership background, she is also an inaugural member of the SHRM Blue Ribbon Commission on Racial Equity, Together Forward @Work, to advocate for bold action and change in the workplace. Throughout her career of delivering operational efficiencies for various organizations, she has also been instrumental in speaking with a respected voice for the Sales, Lean Six Sigma, and HR communities.
Throughout her extensive career, she has been well known in the industry for her charisma, funny disposition, storytelling, great listening and relatable communication skills. Trisha's colleagues, friends, and family are known to speak about her compassion and down-to-earth mentality. As a mentor, friend, and professional, she continues to make strides in the industry.
Various roles have encompassed Trisha's expertise, including being the Senior Director of Business Operations & Strategy for WSA Distributing, Inc. via Efficient Edge. She has also tackled the Senior Leadership Consultant role, ensuring a structured, cost-sensitive, operationally focused environment for Efficient Edge HR & Insurance Services. With a well-known top tier client base, she has been able to lead advanced training and project manage high-level HR efforts. As a C-Suite leader, Trisha is also well known for creating growth strategies while coaching and mentoring professionals to be operationally sound.
As the host of "HR with Style" and the leading lady of www.trishazulic.com, Trisha has been able to captivate audiences across the nation, whether to discuss daily activities or professional business initiatives. As a well-rounded professional and businesswoman, Trisha is credited for her extensive volunteer work for SHRM and CalSHRM.
Additionally, Trisha Zulic, SHRM-SCP has made it her mission and business vision to continue to partner with leadership teams and Board of Directors across the nation to lead performance management, create strategic 5-year plans, and reach operational excellence. Trisha is a proven HR leader with multifaceted achievements across various industries, including being a SHRM instructor, and will continue to strive for organizational growth to discover best practices, which in return advocates for growth and work culture success.
Management Major Career Pathways Series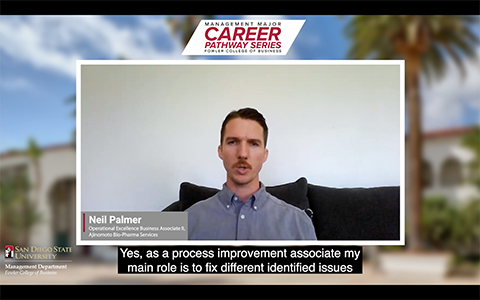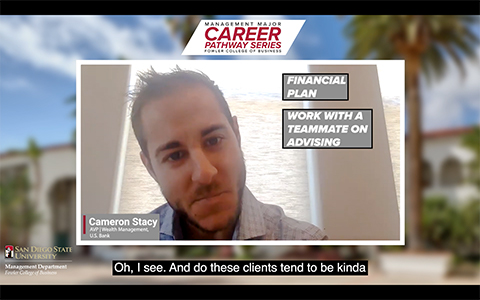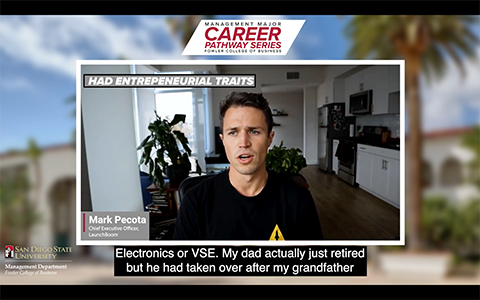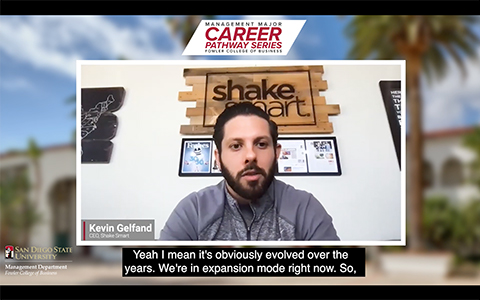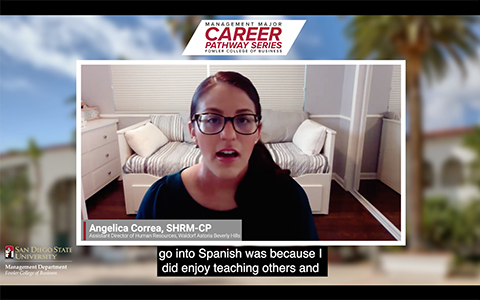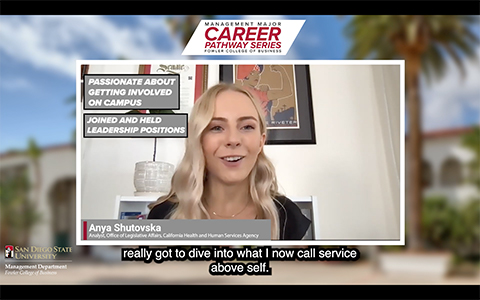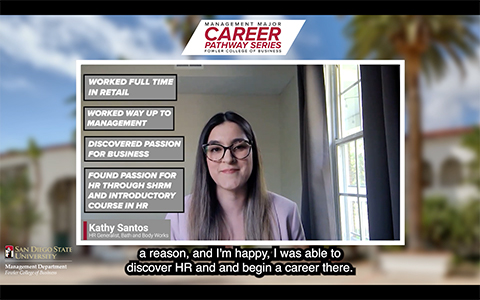 Get In Touch
Follow our Social Media @SDSUFowler
SDSU Fowler College of Business
5500 Campanile Drive
San Diego, CA 92182-8230
Take the Next Step
Ready to jumpstart your career? Apply now! Or, if you have any questions about the program, contact us via the Request Info button.