MANAGEMENT DEPARTMENT YEAR IN REVIEW, 2018-19
News from the Chair
I am very proud of the many accomplishments of the Management Department faculty and students during the 2018-19 academic year. With input from our Advisory Board, we engaged in significant review of our undergraduate program, incorporating a professionalism and career management component in our required internship course. Our nationally recognized entrepreneurship specialization is also being updated with a focus on further integrating the curriculum with the co-curricular and hands-on activities offered by the Zip Launchpad and the Lavin Entrepreneurship Center, which was named the 2018 NASDAQ Center of Entrepreneurial Excellence by the Global Consortium of Entrepreneurship Centers. A new HR analytics course which will be offered during the upcoming year will serve to update our HR specialization.

The department was also pleased to partner with WD-40 to host their global HR team at SDSU for an evening of interaction with our HR students, with CEO Garry Ridge leading and facilitating discussions.
We are extremely proud of our amazing students. Congratulations to our outstanding student, Nora Glazer who was also the valedictorian of the class of 2019! Nora has accepted a full-time position with Kaiser Permanente.

The SHRM HR case competition team took first place in the 2018 CalSHRM Student Summit and Case Competition.
Kudos to our committed faculty who received many teaching and research honors this year from the college and professional organizations: Fowler Teaching Awards; Fowler Research Award; Allen Baily Service Award, Influential Faculty Award; Quest for the Best Award; finalist for Dissertation Awards; and best papers, among others listed below.

Fowler College Teaching Excellence Awards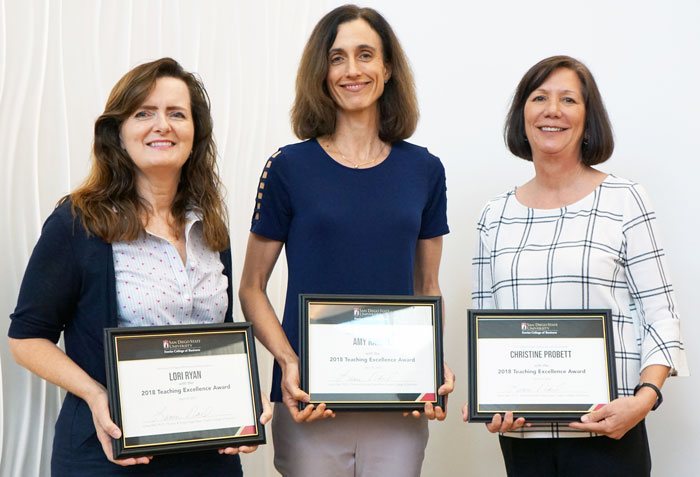 Fowler College Teaching Excellence Awards
Dr. Amy Randel
Professor, Management
Dr. Lori Ryan
Professor, Management / Director, Corporate Governance Institute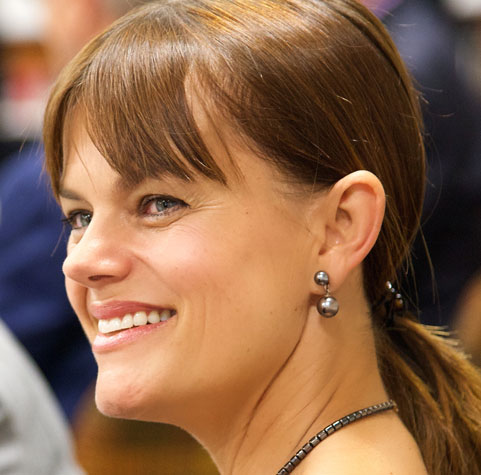 2018-19 Most Influential Faculty Award
Charles W. Hostler Professor of Global Business
Dr. Martina Musteen
Professor, Management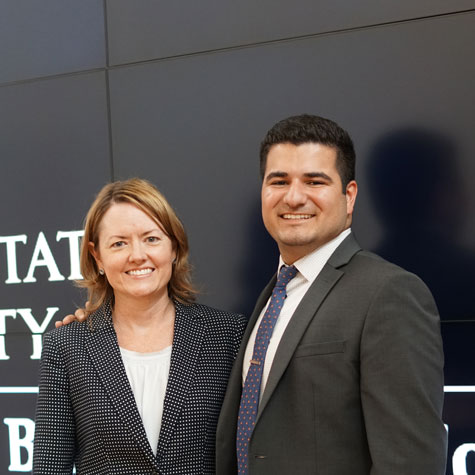 Quest For The Best Faculty Award
2018-19 College of Business Council Best Faculty Involvement
First Place, Cal SHRM Case Competition
Dr. Michelle Dean
Associate Professor, Management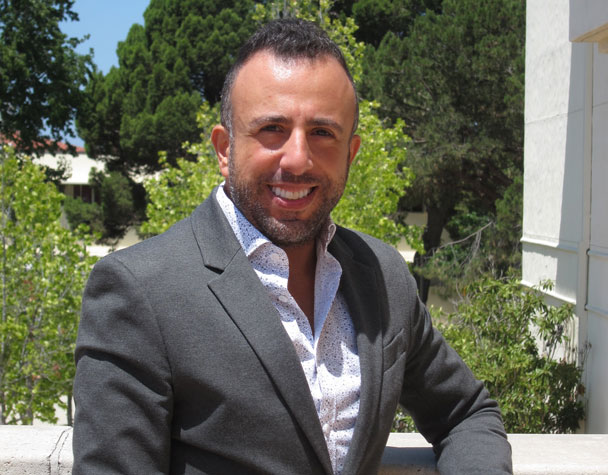 2019 SIOP conference paper chosen top 10 of 600
Dr. Gabi Eissa
Assistant Professor, Management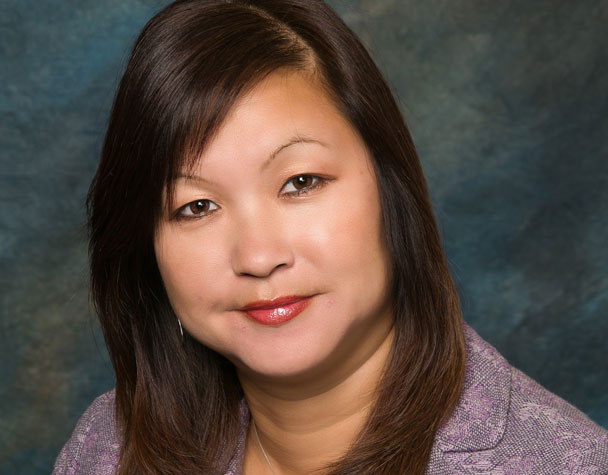 Named SIOP Fellow
Dr. Beth Chung
Professor, Management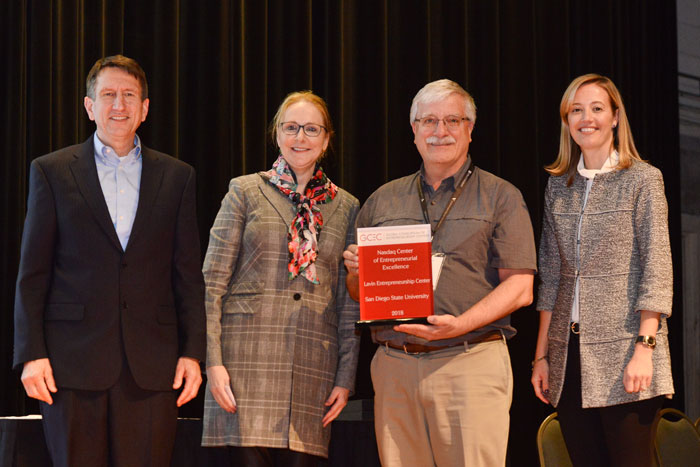 2018 Nasdaq Center of Entrepreneurial Excellence award
Lavin Entrepreneurship Center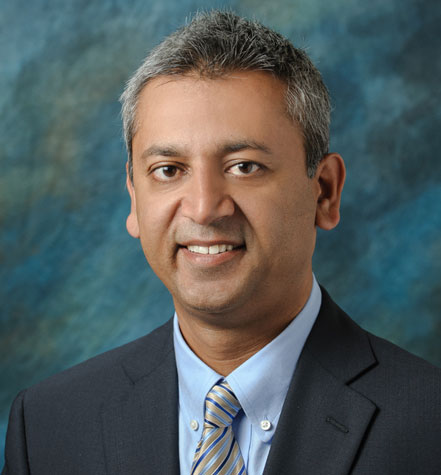 Associate Editor, Journal of Small Business Management (JSBM)
Promoted to Associate Professor
Mujtaba Ahsan,
Associate Professor of Entrepreneurship
Management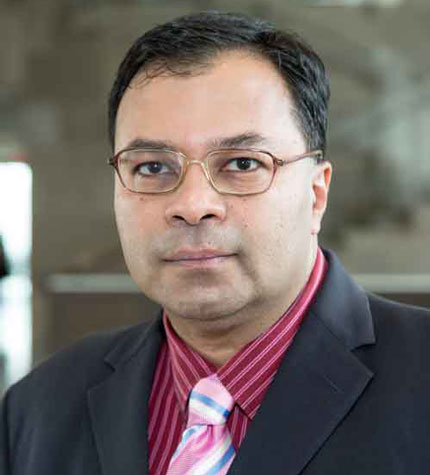 Finalist, 2019 Buckley and Casson, Academy of International Business (AIB) Dissertation Award and the Academy of Management
Finalist, 2019 International Management Division D'Amore-McKim School of Business, Northeastern University Dissertation Award
Finalist, 2019 AOM International Management Division Dissertation Award
Dr. Dwarka Chakravarty
Assistant Professor, Management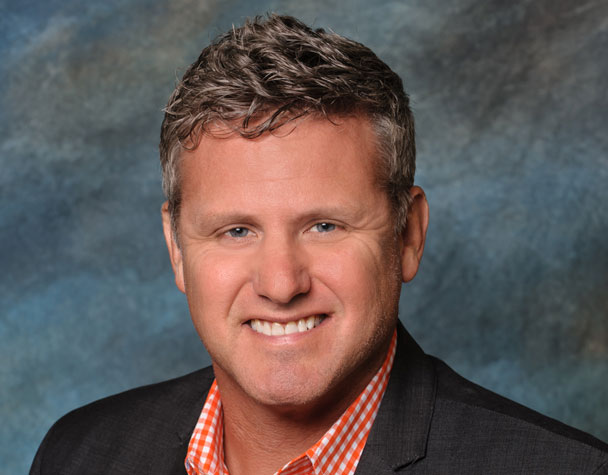 2018-19 City of San Diego Small Business Enhancement program grant
Dr. John Francis
Associate Professor, Management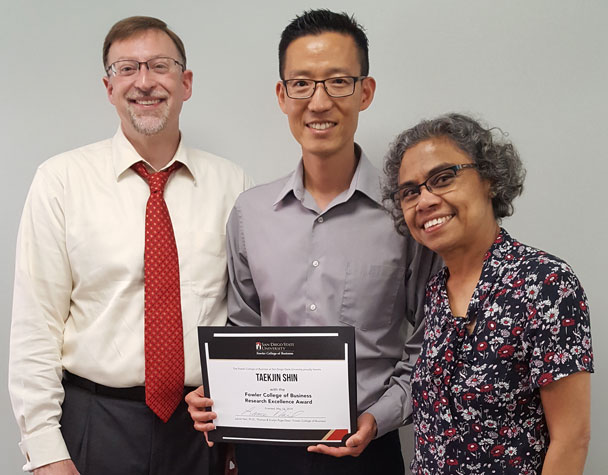 Fowler College of Business Research Excellence Award
Dr. Taekjin Shin,
Associate Professor, Management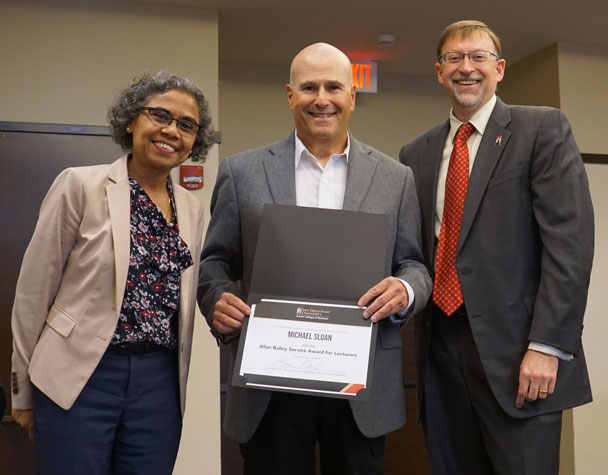 Allan Bailey Service Award for Lecturers
Mike Sloan
Lecturer, Management