Faculty-Student Mentoring Program
Supporting Student Engagement and Development through Undergraduate Research, Scholarship, and Creative Initiatives
Participation in the program is highly selective. Student protégés work closely with Dr. Mujtaba Ahsan, Assistant Professor of Entrepreneurship, and Dr. Kaveh Abhari, Assistant Professor of Management Information Systems to develop research skills in the areas of management, entrepreneurship, international business, leadership, and marketing. Students work with their mentor by both attending regular meetings and working independently on their own.
MENTORSHIP OPPORTUNITIES
Develop a long-term, supportive relationship with a mentor and fellow protégés
Gain real-world research experience
Add an entry that looks great on a grad school application or resume
Develop in-depth knowledge about a management or marketing topic of interest
Benefit from working with other ambitious and academically minded students
Work on a research project of their own choice
Learn about a scientific approach to business
Polish writing and presentation skills
Learn to design studies and present conclusions in conferences
Become more familiar with contemporary approaches to data collection and analysis
Become more attractive to potential employers
Prepare for graduate education
Get three elective credit hours
Francisco, Brian & Ana
Francisco Chinaglia and Brian Ruthernberg are marketing students who are passionate about design thinking, marketing strategy and hair oils. They conducted an experiment to test the effectiveness of design thinking training on undergraduate students and presented their study in 2017 Student Research Symposium. Under the tutelage of Dr. Zheng, they won the Dean's Research Award from the Fowler College of Business.
Ana Figueroa is a marketing student interested in digital marketing. She completed a project researching the regulatory and market environment of agriculture import of date fruits from Mexico to US. She won the Provost Award for Poster Presentation in 2017's Student Research Symposium
Andrew Jen
Marketing major and pre-dental student, Andrew designed and conducted a study that would measure the effectiveness of a new toothbrush aimed at toddlers, a product developed by one of the Zahn Innovation Center startup teams. The results of his study (based on primary data) were presented at the 2016 Student Research Symposium (SRS).
Stephanie Hedger
In her FSMP work, Stephanie decided to follow her passion for international business and entrepreneurship to a case-based study of internationalization decision by a young entrepreneurial company in Buenos Aires. Drawing on the international entrepreneurship literature, Stephanie uses both archival and personal interview data with the company founders to gain insight in to the factors affecting the decision to enter another country only a few years after inception. Stephanie, a protégé of Prof. Musteen, took advantage of resources available through FSMP to attend to the 2014 USASBE (US Association for Small Business and Entrepreneurship) in Fort Worth, TX.
Lauren McAllister
Human resource (HR) practices must adapt to changing times and with the popularity of the Internet and abundance of technologies HR managers are doing just that. Lauren McAllister is looking into the adaptations HR departments have made in order to adapt to the changing environment and culture. In particular, in her FSMP project and under the guidance of Prof. Musteen, Lauren developed a study that is asking about the role that social media plays in the human resource departments' recruitment efforts. Since recruiting practices vary among different industries, her study seeks to investigate how social media are used differently in the context of retail industry and technology industry.
Ryan Vanshur
Ryan's work in the FSMP program entails a study of startup companies in the Zahn Center incubator. The purpose of his study is to follow organizations nurtured through incubation programs and identify how entrepreneurial team selection, formation, and development affect business structure, management, and social atmosphere. In the entrepreneurship literature, a number of studies have addressed the individual aspects of entrepreneurial process but less so the "team" aspect of venturing. The topic requires longitudinal qualitative case study methodology focusing on evolution of embryonic companies. A case study of ventures in the Zahn Center incubator program is therefore ideal for this purpose. Ryan, a protégé of Prof. Musteen, took advantage of resources available through FSMP to attend to the 2014 USASBE (US Association for Small Business and Entrepreneurship) in Fort Worth, TX.
Michael Cash
Although it is more commonly known for exporting technology and entertainment, agriculture remains one of California's top industries. In San Diego County alone, there are thousands of registered farms. Nevertheless, many areas such as National City, located between San Diego and the Mexican Border, do not have proper access to fresh fruits and vegetables. As a part of his FSMP work, Michael researched and created a model that serves to maximize the use of load capacity of vehicles able to transport fresh produce directly from farms to markets, restaurants, and community supported agriculture programs along a centralized route in National City. Using datacollected through personal interviews of farmers and business owners, alongwith reviews of successful examples of collaborative logistics in various parts of the world, Michael developed a study that would test a viability of this model.
Brian Suchorski
Brian Suchorski worked in the F-SMP program on a research related to startups in the solar industry. Under the guidance of Dr. Musteen, Brian collected data on born global firms from various countries in this growing sector. He presented the paper based on this research project in the SDSU Student Research Symposium and used his knowledge to get internship with a solar company in Barcelona, Spain. In the F-SMP program, Brian also received funding to attend the USASBE (US Association for Small Business and Entrepreneurship) conference in New Orleans.
Gregg Anderson
Gregg Anderson participated in the F-SMP program under the guidance of Prof. Musteen. His research interest included entrepreneurship. Specifically, Gregg was interested in developing scientific data collection methodologieswhich could be used for new venture startups and business plan development. In the context of his work in the F-SMP, Gregg was able to attend the conference organized by US Association for Small Business and Entrepreneurship (USASBE) in New Orleans.
Jessica Mendel
It was in the Faculty Student Mentoring Program, with her mentor Dr. Lynn Shore, that Jessica became intrigued by the idea of efficacy (self-confidence) and how it relates to finding a job after college, particularly the differences between men and women. She was interested in looking at college undergraduate perceptions of their career search efficacy and whether student's majors play a role in this perception (comparing gender neutral majors, majority women majors, and majority men majors). Jessica administered questionnaires to undergraduate students on campus, and is currently analyzing her data. Jessica is planning to go to graduate school this coming fall, and to work in the field of human resource management upon completion of her Master's degree.
Andrew Galleta
Andrew's project examined whether inclusion in the work group and by the supervisor affected an employee's job satisfaction and altruistic behavior towards the work group and the supervisor. Based on the norm of reciprocity, Andrew predicted that when employees are treated well as in the case of inclusion, that they develop a desire to reciprocate such favorable treatment. Andrew found that his data supported his predictions, suggesting that treating employees in an inclusive manner is beneficial to work groups, supervisors, and ultimately, organizations. Andrew presented his research at the Student Research Symposium at SDSU, and received a Dean's Award. He will be continuing in the F-SMP in the coming year, and plans to apply for PhD programs in Industrial/Organizational Psychology.
Sara Tabrizi
Sara's literature review was titled, "Factors Which Determine the Relevance of Person-Job Fit and Person-Organization Fit." In her research, she examined person-job fit (PJ fit), an individual's assessment of whether his or her skills matched the job requirements, and person-organization fit (PO fit), an individual's assessment of whether his or her values and personality matched the organization's values and personality. The core of her research was a discussion of the two main factors that determine whether PJ fit or PO fit was more relevant in job search activities. Sara concluded that the ages of the individuals and their national culture likely have an effect on which type of fit is more important. She presented her research at the Student Research Symposium this spring.
Sara is graduating this spring from SDSU with a degree in finance, and will be starting her position as a Financial Analyst this summer for a biotech company in Carlsbad.
Bahareh Soltani
Bahareh Soltani is a Psychology major with a minor in Communication, who plans to attend graduate school at SDSU next year to earn a Master's of Science in Industrial/Organizational Psychology. In the mentoring program, she worked to complete a secondary analysis of research conducted by Dr. Lynn Shore and colleagues on the moderating effect race-ethnicity in the relationship between diversity climate in the workplace and both job satisfaction and organizational citizenship behavior. This secondary analysis came together in the form of an Honor's Thesis, which she defended and completed this semester.
Bahareh has presented her research at both the annual CSU Honors Conference at Cal Poly Pomona and the annual Student Research Symposium at SDSU, where she was honored with the Dean's Award for the College of Business Administration. After earning a Master's degree, Bahareh hopes to work with businesses to increase awareness of and appreciation for diversity in the workplace through organized diversity training programs.
CONTACT/APPLY
Those interested in learning more or applying to the Faculty-Student Mentoring Program for the next academic year should contact one of the mentors directly during the Spring semester.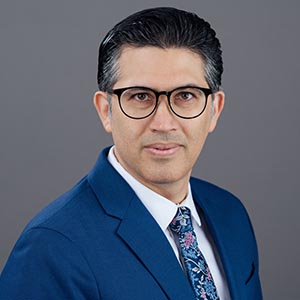 Associate ProfessorManagement Information Systems DepartmentFowler College of BusinessAcademic AffairsSan Diego[email protected]619-594-0746SSE 3200