Dean's Board of Advisors
The Fowler College of Business' Board of Advisors shall provide advice, expertise and advocacy to help the College reach its strategic goals.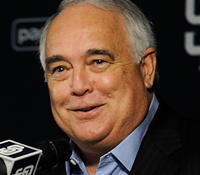 Honorary Chair
Ron Fowler
CEO, Liquid Investments, Inc.
Vice Chairman, San Diego Padres
'05 LHD
Ron Fowler is the Vice Chairman and co-owner of the San Diego Padres and the Chairman and CEO of Liquid Investments, Inc. He is a principal and board member of Columbia Distributing in Oregon and Washington. Recognized as a beverage industry leader, Ron has chaired or been a member of numerous corporate and association boards over the past 40 years.
Ron was named to the Major League Baseball (MLB) Executive Council in 2017 and currently sits on MLB's Pension Committee and Labor Policy Committee. From 2015-2016, he served as chairman of the Labor Policy Committee's negotiation with the MLB Player's Association on the new Collective Bargaining Agreement that ensures labor peace through 2021.
Ron's special interest is higher education. In 2016, Ron and his wife, Alexis, pledged a $25 million endowment gift to San Diego State University's (SDSU) College of Business Administration that will provide scholarships and professorships, develop a lecture series, and provide international experiences and expanded programming for SDSU business students. Additionally, he was the primary financial contributor and chaired the successful campaign to create the Entrepreneurial Management Center at SDSU and served as the first chairman of its board of governors. He is chairman emeritus of the SDSU Campanile Foundation and past chairman of the SDSU President's Advisory Board. In 2005, Ron received an honorary doctorate from SDSU. Ron served on the University of San Diego's (USD) Board of Trustees from 1996 – 2016, served as Chair of the Board for six years, and was awarded Chair Emeritus in 2016. Ron is also actively involved and supportive of his alma mater, the University of St. Thomas (Minnesota). Ron served on the St. Thomas Board of Trustees from 2009 – 2014 and on the Athletic Advisory Board from 2011 – 2014. In 2008, Ron received the John F. Cade Award in Entrepreneurship. And in 2014, he received the Distinguished Alumnus Award, both from the University of St. Thomas.
An avid sports enthusiast, Ron is chairman emeritus of the San Diego Sports Association. From 1987-1991, he was the Owner/ Managing General Partner of the San Diego Sockers professional soccer team. In 1991, he was recognized as "San Diego Sports Businessman of the Year." He chaired the Mayor's Task Force on Padres Planning, helping deliver a new ballpark for San Diego. He was the founding chair of the San Diego International Sports Council and also chaired the San Diego Super Bowl Task Force and the 2003 Super Bowl Host Committee. Ron's efforts were instrumental in San Diego being awarded the 2016 Major League Baseball All-Star game.
Ron has been recognized many times for his leadership roles in athletics, entrepreneurship and community service. In recent years, he received the first Chairman's Award from the San Diego County Board of Supervisors. He was named Herb Klein Civic Leadership Honoree by the Regional EDC, received the Downtown San Diego Partnership's Alonzo Award and was Big Brothers/Big Sisters of San Diego County's Person of the Year. In 2013, he was honored with the Guthrie Award by the Huntington's Disease Society of America. The San Diego Hall of Champions named him "Sportsman of the Year" and his generosity led to the construction of Fowler Park, the 1,700-seat ballpark on the campus of the University of San Diego (USD). In 2015, Ron was honored by the San Diego Chamber of Commerce with the Herb Klein Spirit of San Diego Award. In 2018, the Hall of Champions' annual Community Champion Award was renamed the Ron Fowler Community Champion Award in honor of Ron's "unending generosity to San Diego, the Hall and its community programs."
Ron and his wife, Alexis, are the parents of five children and grandparents of three girls and one boy.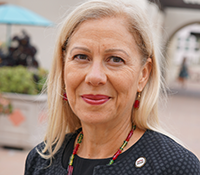 Board Chair
Rebecca Harshberger
VP, Finance & Tax Accounting
Entertainment Partners
'84 Marketing
Considered an expert in Payroll Taxation, Becky has provided Tax guidance for US employees working on motion picture and television productions in both the US and around the globe at Entertainment Partners. She is responsible for employment tax and information tax processing, reporting, systems upgrades and legislative changes.
A member of APA's National Speakers Bureau she also Co-Chairs the Government Affairs subcommittee focused on IRS issues. From 2012 through 2014, she served as Chair, Employees Benefits and Payroll Subgroup, for the IRS Information Reporting Program Advisory Committee (IRPAC). In May of 2014, she was award the APA Meritorious Service Award for her contributions to the advancement of the Payroll Profession. A Certified Payroll Professional since 1999, she has taught the Greater Los Angeles Chapter CPP prep course every summer since 2000.
Previously she was a Senior Manager, at both Deloitte and PricewaterhouseCoopers National Payroll/Employment Tax Practice's in Los Angeles. Prior to her employment with in public accounting, Ms. Harshberger has 15 years of experience in unemployment claims/payroll tax consulting, human resources and recruiting.
She currently resides in Los Angeles. Along with a BS degree (Business, Marketing) from San Diego State University, she obtained a Certificate in Horticulture from UCLA in 2009. When not working, Becky enjoys Yoga, running, gardening and cooking (and eating!).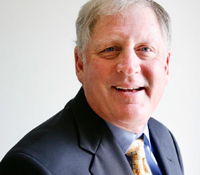 Executive Director | AmWINS
Robert Abramson
Access Insurance Services
In 1974, Bob Abramson graduated from San Diego State University with a BS in Finance with Honors and Distinctions. He began his career at Manufacturers Bank, before joining Bliss & Glennon Inc in 1977. Bliss & Glennon was an insurance wholesale brokerage firm. Abramson embarked on insurance training, learning how to underwrite auto insurance while studying for the Chartered Property and Casualty Underwriter (CPCU) designation, then graduated with a CPCU in 1981.
In 1983 he purchased half of Bliss & Glennon then purchased the other half of Bliss & Glennon in 1993.
Bliss & Glennon continued to grow, reaching over $10 million in revenue by 2001. In 2003, he sold Bliss & Glennon to HRH, the 8th largest insurance broker in the United States. In 2006 Abramson was appointed president of the wholesale division. In 2008, Willis, the 3rd largest insurance broker in the world, merged with HRH.
Shortly thereafter, due to contractual obligations, Willis sold Bliss & Glennon to a small company in Florida. Five years later Bliss & Glennon was sold to Amwins, the largest wholesale insurance broker when Abramson became Executive Director for Amwins Access, overseeing development of the small premium insurance division. In June of 2020, Bob retired after a 43 year career in the wholesale insurance industry.
Additionally, Bob has taught an insurance course at SDSU. He advocated for a permanent
Insurance/risk management certificate program in the Fowler School of Business, which was recently approved. Abramson joined the Fowler College of Business Board of Directors in 2019.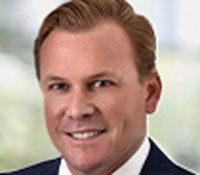 Office Managing Partner, Global Lead Partner and SEC Reviewing Partner
Mark W. Clemens
Background
Mark Clemens is the managing partner of KPMG's Orange County office, and is responsible for the strategic direction and growth of KPMG's Orange County office, and supports the development of nearly 500 partners and professionals.
Professional and industry experience
As an audit partner with 32 years of experience, Mark has worked with various public and private companies over the years and currently focuses in the technology industry. Mark is also an SEC reviewing partner (since 2004), giving him responsibility for managing companies through the registration and periodic reporting requirements of the Securities and Exchange Commission. Mark served for two years (1998-1999) in KPMG's Department of Professional Practice (DPP).
Other activities
Mark is equally active in non-profit and community activities, currently serving on the Dean's Advisory Board for San Diego State University's Fowler Business School, the Board of the United Way of Orange County and the Discovery Science Center (children's science museum).
Education and Professional Associations
Mark earned his BS degree at the California State University of San Diego with a Distinction in Accounting and is a licensed CPA for California. He holds membership in the American Institute of Certified Public Accountants (AICPA)and the California Society of CPAs.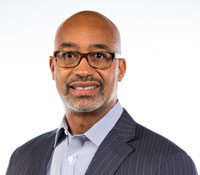 Vice President, Human Insights & HCM Advisory
Jarik Conrad, Ph. D.
Ultimate Kronos Group (UKG)
Dr. Jarik Conrad, EdD, SPHR, SHRM-CSP, NACD.DC, is vice president of the Human Insights team at UKG, which consists of former HR practitioners, business leaders, and consultants who are distinguished experts in the HCM field and uniquely qualified to help leadership teams reach their organizational goals. With an acute pulse on industry trends, best practices, and technological innovations, Jarik and his team serve as liaisons, trusted advisors, and thought leaders who help to shape HR industry conversations and direction.

Prior to UKG, Dr. Conrad spent more than 20 years in HR leadership roles in the private, public, and nonprofit sectors. He is a sought-after speaker on employee health and wellness, the future of work, emotional intelligence, and workplace diversity, equity, inclusion & belonging (DEI&B), and has been recognized as one of the world's top "people practitioners" as well as a "Top HR Influencer."

Dr. Conrad is the author of the bestselling books, "The Fragile Mind: How it Has Produced and Unwittingly Perpetrates America's Tragic Disparities," and, "In Search of Humanity: Why We Fight, How to Stop, and the Role Business Must Play."

Dr. Conrad, who grew up in public housing in East St. Louis, earned a bachelor's degree from the University of Illinois, two master's degrees from Cornell University, and a Doctor of Education from the University of North Florida.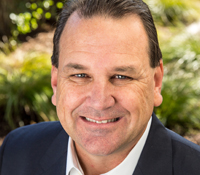 CEO
Scott Drury
So Cal Gas
'96 Public Relations, '04 MBA
Scott Drury is chief executive officer (CEO) of Southern California Gas Company (SoCalGas), a Sempra Energy regulated California utility.
Previously, Drury was the president of San Diego Gas & Electric (SDG&E), another Sempra Energy regulated California utility. Under his leadership, SDG&E made significant strides in modernizing the energy grid to enhance safety and reliability, while providing customers with increasingly sustainable energy choices and creating long-term value for all stakeholders.
He joined the Sempra Energy family of companies in 1986 and has held various management positions with increasing responsibility, including chief energy supply officer; vice president of human resources, diversity and inclusion, director of safety and emergency services, and director of supply management for both SDG&E and SoCalGas.
Drury serves on the board of directors for the American Gas Association, the board of directors for the Fowler College of Business at San Diego State University and the community advisory council of Alzheimer's San Diego.
He holds a bachelor's degree in public administration and a master's degree in business administration from San Diego State University, as well as a certificate in human resources and labor relations from Cornell University.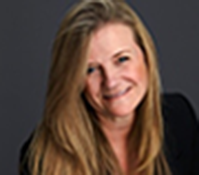 CFO
Jennifer M. Fall Jung
Funko
'93 Business, '94 MBA
Jennifer Fall Jung is a CFO and Board Member with over 25 years of experience in the consumer goods industry. She has held multiple roles within Gap Inc., including CFO for both Gap and Old Navy, as well as her most recent appointment as Senior Vice President of Finance and Investor relations.
In addition to her CFO duties, Jennifer has also successfully led global expansion for both the Gap and Old Navy Brands, launching Old Navy Mexico in 2015 from the ground up. She has also led multiple technology projects across the company, focused on optimizing inventory levels and profitability while simplifying workstreams.
Jennifer is a strong believer in conservation and is currently the Executive Vice Chairperson and Finance Committee Chairperson for the Conservation Society of California. Her role with the organization spans from financial governance and oversight to partnership in developing the long-range strategic plan for the organization.
Jennifer graduated from San Diego State University with both a BS in Finance and an MBA in International Business.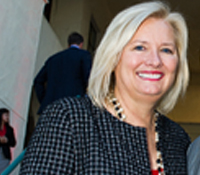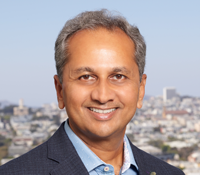 Nagraj Kashyap
Nagraj Kashyap is co-founder and General Partner of Touring Capital, a venture capital firm focused on investing in next-generation software companies powered by AI at the early growth stage.
Before Touring Capital, he was a Managing Partner at Softbank Vision Fund II, investing in software and select consumer companies. He led growth rounds in Go1, Netradyne, Arkose Labs, Workboard, Pixis.ai, Plume, Blockdaemon and Vuori.
Prior to Softbank, he founded M12, Microsoft's venture fund, in 2016 to invest in software startups. At M12, Kashyap oversaw a portfolio of 100+ companies, across NA, EMEA, India and Australia. Under Kashyap's leadership, M12 focused on improving access to funding and careers in VC through partnerships with All Raise and Melinda Gates's Pivotal Ventures. As a Microsoft Corporate Vice President and the Global Head of M12, Kashyap sourced and led early investments in Kahoot! (OSL:KAHOOT-ME), Livongo (acquired by Teledoc) and Outreach.io and co-led investments in Go1, Netradyne and Workboard.
Before M12, Kashyap was a member of the founding team at Qualcomm Ventures and led the firm from 2004 to 2016, expanding from the US to a total of seven geographies including India, China, S. Korea, Brazil, Israel and Europe. The fund established a new standard for corporate venture success with a $1b portfolio of 140+ investments. At Qualcomm, Kashyap sourced and led investments in companies like Zoom (first institutional round, NASDAQ:ZM) and saw eight successful exits, including Waze (acq. by Google), Jamdat (IPO, then acq. by EA), and Airvana (IPO, then acq. by Ericsson). Kashyap currently serves as a member of the UT Austin Computer Science advisory council and the Dean's advisory council at SDSU Fowler College of Business. He holds an MBA from Kellogg Graduate School of Business and an MA in CS from the University of Austin.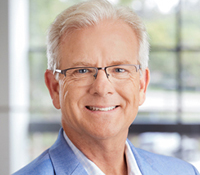 Director of Corporate Banking
Mark J. Lee
Western Alliance Bancorporation
'85 BS Finance
Mark J. Lee has over 30 years of experience managing commercial banking teams. He has a broad range of experience with middle market companies in various industries including technology, biotech, defense, equipment financing, manufacturing, and commercial real estate.
Mark graduated from San Diego State University (1985) with a BS in Finance and a minor in accounting. He serves on the Advisory Board of SDSU Fowler COB, Board member of the Boys and Girls Club of San Dieguito, and serves as a Mentor for students at SDSU and within Western Alliance.
Mark joined Western Alliance in March of 2019 to direct their Corporate Banking effort in San Diego and deepen the Banks presence in the middle market.
Prior to joining Western Alliance, Mark spent three years with Umpqua Bank as the market executive for San Diego to start and develop a corporate banking presence. Over the course of three years Mark built a team of senior corporate banking professionals, growing that groups' assets to just over $1bn across a diverse geographic region including Reno and Las Vegas.
From 1996 to 2016 Mark served as Corporate Banking Manager for California Bank & Trust building a corporate banking team with broad industry expertise.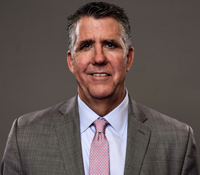 SVP & CFO
Craig McKasson
Premier, Inc.
'90 Accounting, '91 MSA
As chief financial officer, chief administrative officer and senior vice president of Premier, Craig McKasson is responsible for financial affairs including strategic financial planning, internal and external financial reporting, budgeting and forecasting, financial operations, tax compliance and planning, treasury services and investor relations. He also oversees Premier's insurance management services division.
Previously, McKasson served as vice president of finance and corporate controller where he oversaw Premier's accounting department and managed corporate financial reporting.
Prior to joining Premier, McKasson provided audit, tax and consulting for various privately held development companies and multistate publicly traded organizations in the life sciences, retail and technology sectors as a licensed certified public accountant and a consulting manager at Ernst & Young LLP.
McKasson received his bachelor's degree in business administration, cum laude, and his master's degree in accountancy from San Diego State University. In addition, McKasson is a member of the board of directors for the Fowler College of Business at San Diego State University. He also serves as treasurer and is on the board of directors at Saint Vincent De Paul Villages Inc., a not-for-profit organization providing care and rehabilitation for the homeless.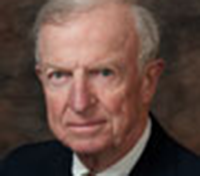 Retired Chairman
Thomas A. Page
San Diego Gas & Electric
Emeritus Board Member
Mr. Page is the former Chairman of the Board of San Diego Gas and Electric Company (SDGE) and its Holding Company, Enova Corp. Prior to the holding company formation in 1998, Page was SDGE's Chairman, President and CEO. Both of these companies are now a part of Sempra Energy Corp., resulting from the strategic 1998 merger with Pacific Enterprises Corp. (Southern California Gas Co.), creating the largest customer based utility in North America.
Page joined SDGE in 1978 as executive vice president and chief operating officer. In 1981 he was elected president and chief executive officer, and added the chairmanship in 1983. He held one or more of these positions until his retirement in 1998.
Prior to joining SDGE, Page held executive positions as Gulf States Utilities in Beaumont, Texas, including executive vice president, member of the board, and president of its non-utility business operations. Earlier, he served as treasurer and controller of Wisconsin Power and Light in Madison, Wisconsin.
Before entering the utility business, Page was employed as a construction engineer in the chemical industry. He was also a structural engineer for an engineering consulting firm and served as an officer in the United States Air Force.
Page earned his Bachelor of Science degree in Civil Engineering and his Masters in Industrial Administration from Purdue University where he was awarded an Honorary Doctor of Management in 1994. He has been licensed as a Professional Engineer and as a CPA.
Page has been active in numerous industrial, community and statewide organizations, including board membership of several public and private entities, currently a member of the Board of Directors, San Diegp State University Fowler School of Business and Directors Council Scripps Institute of Oceanography at UCSD. He has previously been an elected trustee of Grossmont Union High School District and an elected County Board Supervisor in Dane County, Wisconsin.
EDUCATION
BS Civil Engineering, 1955, Purdue University
MS Industrial Administration, 1963, Purdue University
Honorary Doctor of Management, 1994, Purdue University
Page lives in El Cajon, California and has two well-educated, self-sufficient and contributing children. His wife, Evelyn, is deceased.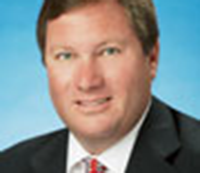 President & CEO
Frederick W. Pierce, IV
Pierce Education Properties, L.P.
'84 Finance, '88 MBA
Fred Pierce is President and CEO of Pierce Education Properties ("PEP"), a leading national student housing investment and operating company listed amongst the Inc. 5000 Fastest Growing Private Companies in America (2018 & 2019). Mr. Pierce was selected as one of 24 national "Student Housing Pioneers" by Real Estate Forum (2013), received Ernst & Young's San Diego Region "Entrepreneur of the Year" Award for the Real Estate & Construction Industry (2012), was named one of "50 Influential Leaders in San Diego" by the San Diego Daily Transcript (2017, 2018 & 2019), was included amongst the "San Diego 500 Influential Business Leaders" (2018, 2019 & 2020) by the San Diego Business Journal, was a finalist for the "Most Admired CEO" by the San Diego Business Journal (2018 & 2019) and received the San Diego Regional Chamber of Commerce's "Moving San Diego Forward Award" (2019) on behalf of the Friends of SDSU for his work on the successful SDSU West ballot initiative. Fred was twice awarded San Diego State University's ("SDSU") Distinguished Alumni Award from SDSU Alumni Association (2020) and Fowler College of Business (1999).
With a portfolio of approximately 19,000 beds and assets under management of more than $1 billion, PEP was ranked in 2019 by Student Housing Business Magazine as the 14th largest owner of student housing in the U.S. and has been listed by the magazine as an "Industry Titan" every year since 2016. In 2019, PEP ranked #7 nationally amongst student housing companies in J. Turner's "Online Reputation Assessment (ORA) Power Rankings". Since 2007, PEP has completed nearly $1.1 billion in acquisitions representing more than 26,000 beds, ranking it among the leading buyers of student apartments in the country during that period. For 10+ years, the firm served as master developer of the award-winning, 131-acre, multi-billion-dollar College Community Redevelopment Project at SDSU together with SDSU Foundation. PEP has earned numerous national and international awards for its projects including three "Gold Nugget Awards of Merit" from the Pacific Coast Builders Conference ("PCBC") and the "Award of Excellence" as The Outstanding University Real Estate Project in the country from the Association of University Real Estate Officials.
Prior to founding PEP, Fred was a principal and chief financial officer of Los Angeles-based Platt Companies where he directed the acquisition and financing of $400 million in real estate assets. Prior to that, Fred was Western Regional Director of Real Estate Consulting for Price Waterhouse, as well as Director of Real Estate Investment Consulting for KPMG Peat Marwick/Goodkin Group. Mr. Pierce is a Trustee Emeritus of the 482,000-student, 23-campus California State University (CSU) System and is also Past President of the Board of Trustees of the City of San Diego's Pension Fund (SDCERS, $8.4 Billion), where he also chaired its Real Estate Investment Committee. Fred is Chairman of the Board of Trustees of Franklin Pierce University and Chairman of NMHC Student Housing Research Fund Advisory Board. Fred is a Board Member of The Campanile Foundation (SDSU's Endowment), SDSU's Fowler College of Business Board (former Chairman), SDSU's Corky McMillin Center for Real Estate, SDSU Mission Valley Residential Advisory Board, Sonoma State University's Wine Business Institute and Beta Theta Pi Foundation. Fred is a former Board Member of INVESCO's $350 million Real Estate Fund I, and Past President of the CSU Alumni Council, SDSU Alumni Association and Poway Unified School District Foundation Board. Fred completed real estate finance studies in the MBA program at SDSU, and earned a bachelor's degree in finance, cum laude, from SDSU.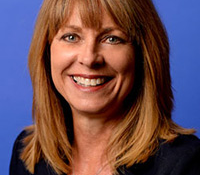 Consultant & Former CFO
Ronda Sedillo
San Diego Padres
'94 Accounting
Ronda Sedillo is currently a consultant for the San Diego Padres. She served as senior vice president/chief financial officer of the San Diego Padres from January 2013 to January 2021. She managed a staff of 13 in the finance/accounting department. She was also recognized as a 2016 San Diego Business Journal CFO of the Year Award Winner.
Sedillo brings 30 years of experience in the accounting industry to her role. She spent 12 years at Arrowhead General Insurance Agency, Inc. (AGIA), serving as chief accounting officer for seven years. In that role, Sedillo managed sell-side due diligence of AGIA to private equity in 2006, and then again was on the sell-side due diligence team to public company Brown & Brown (BRO) in late fall 2011.
Prior to her time at AGIA, Sedillo spent seven years at PricewaterhouseCoopers, serving as a tax manager for the final three years of her tenure.
A San Diego native and life-long Padres fan, Sedillo received a Bachelor of Science degree in accounting from San Diego State University. She remains active at her alma mater, serving on the Campanile Foundation Athletics Committee and as a guest lecturer and mentor for the Sports MBA program.
She currently serves as a Red Coat for the San Diego Bowl Games Association. She is an active member of the San Diego CFO Roundtable and the Financial Executives Institute.
Sedillo and her husband, Chris, reside in Tierrasanta. They have two grown children, Ashley, a 2006 graduate of SDSU and Dustin, a 2010 graduate of CSU Fullerton.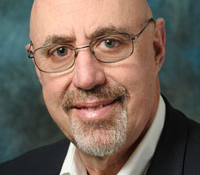 Executive in Residence
Peter Shaw
Fowler College of Business
Peter Shaw is a Principal at Shaw Management Advisors, International (SMAI), an International Advisory firm based in San Diego Ca. and with an office in Jerusalem, Israel
Peter is also Volunteer Faculty at SDSU's Fowler College of Business where he serves as the Colleges' Executive in Residence and the Director of the Fowler Scholars Program, an undergraduate four-year scholarship program whose mission is to develop 'tomorrow's ethical business leaders that will have a positive impact on business and society.'
At SMAI, Peter focuses on advising his clients in strategic and operational aspects of their business, including strategic growth, capital raise, market expansion and frequently M&A.
Peter has been a CEO, Chairman or Founder of more than 10 companies, many of which reached successful exits. He has, and currently serves as an outside, independent Director on private and public Boards and Compensation and Finance Committees. In September of 2020, he was elected as a Director to SDSU's The Campanile Foundation Board.
Peter spent 4 years of his career as an institutional Venture Capitalist and 15 years as an Angel and early stage private investor.
He has done significant business not only in North America, but also Europe, Asia, and the Middle East. He also served as the Interim President of a Tokyo based public software company.
Peter holds a bachelor of engineering degree in electrical engineering from the City College of New York and a masters of business administration from the University of Connecticut. His real know-how comes from earning his PhD from the University of Hard Work!
At SDSU, in addition to his role as Director of the Fowler Scholars program, Peter is Fowler College of Business' Executive in Residence, where he participates in programs that help link the College to the local business community by providing the necessary experience to guide the college's students and faculty to resources that connect classroom lessons and real-world business practices. He also participates as a Mentor in SDSU's Aztec Mentor Program (AMP) where he typically mentors 3-4 undergraduates a semester.
Previously, Peter directed SDSU's Venture Capital Investment Competition (VCIC) team in a year-long MBA level program that provided graduate students with real world experience about the world of venture capital organizations and how to develop practical early stage investment criteria.
Peter is a Director on the Fowler College of Business' Advisory Board.
Peter is a former Chairman of the Lavin Entrepreneurship Center previously advised student teams at SDSU's ZIP Incubator. As a (former) CEO and serial entrepreneur, business advisor, and venture capitalist, Mr. Shaw provides real-world advice and career guidance to SDSU students.
In 2015, Peter led a study abroad combined SDSU FCB Undergraduate and MBA class to Israel which was focused on International Entrepreneurship in the "Start-up Nation."
Peter is also a proud member of SDSU's (Athletic Department) Director's Cabinet.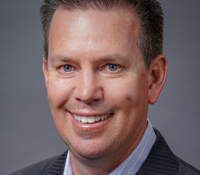 President
Dan Skiles
Shareholders Service Group
'03 MBA
Dan Skiles is President of Shareholders Service Group (SSG), a financial services firm that provides brokerage and investment services for over 1600 independent registered investment advisors (RIAs) throughout the United States. Mr. Skiles is involved in all aspects of managing the firm. Specific areas of focus include technology, finance, business operations and strategy.
Mr. Skiles was a Vice President with The Charles Schwab Corporation from 2001 to 2009 where he had responsibilities with the planning and development of technology solutions for Schwab Institutional and leading Schwab Performance Technologies, Inc., ™ a subsidiary of The Charles Schwab Corporation.
Prior to joining Schwab, Mr. Skiles was a First Vice President with TD Waterhouse (now TD Ameritrade) and was a member of the Jack White & Company management team when the firm was acquired by TD Waterhouse in 1998.
Mr. Skiles is a leading industry expert who recently completed 10 years of writing a monthly technology column for ThinkAdvisor.com and Investment Advisor magazine. Investment Advisor magazine also recognized Mr. Skiles in 2014 as one of the 25 most influential people in and around the advisor industry. In addition, Mr. Skiles served from 2014 to 2016 on the National Board of Directors for the Financial Planning Association, which is the principal membership organization for Certified Financial Planner™ professionals.
Early in Mr. Skiles career, he co-founded Solid Rock Gym in 1993, one of the first indoor rock climbing gyms in Southern California. Solid Rock Gym was a premier facility with both individual and corporate clients, including the YMCA's throughout San Diego County. Mr. Skiles earned a BA in Recreation Administration in 1993 and a MBA in 2003 from San Diego State University.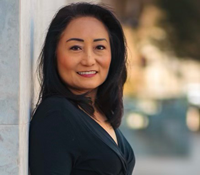 CFO / Senior Finance Director
Lydia Wheeler
AMR Commercial at Illumina, Inc

For over 20 years, Lydia Wheeler has been an Corporate Finance Leader in both High Tech and Bio Tech industries. She is currently the CFO / Senior Finance Director of AMR Commercial at Illumina, Inc. She specializes in leading world class Finance organizations, working with senior executives to drive global strategic business planning, maximizing business and P&L objectives, and transforming Finance Planning & Analysis. Prior to Finance, she was an Engineer for 9 years. She holds an MBA from The Anderson School at UCLA and BS in Mechanical Engineering from Cornell University.
Get In Touch
Follow our Social Media @SDSUFowler
SDSU Fowler College of Business
5500 Campanile Drive
San Diego, CA 92182-8230
Take the Next Step
Ready to jumpstart your career? Apply now! Or, if you have any questions about the program, contact us via the Request Info button.