Our students make an impact
The San Diego State Sports MBA requires students to get real world experience upon completion of the program with their BA 795 course. Designed to have students address and solve real world problems. Throughout the year-long program, the students have many opportunities to volunteer and work for sporting events in the Southern California area.
Current Students in Action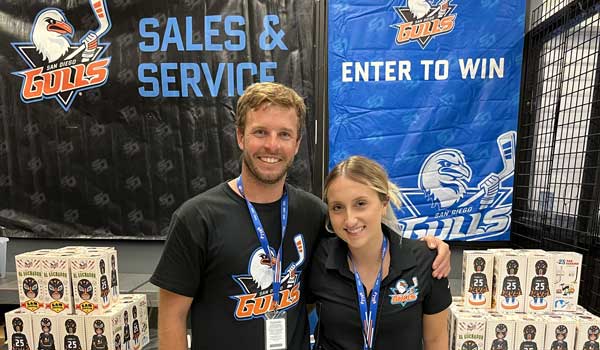 Go Gulls!
Joshua Himbury (SMBA '23) and Alexis Ross (SMBA '23) work for the San Diego Gulls, the AHL affiliate of the Anaheim Ducks. They assist with the setup of entertainment aspects each game, ensure on time activations, and facilitate fan engagement.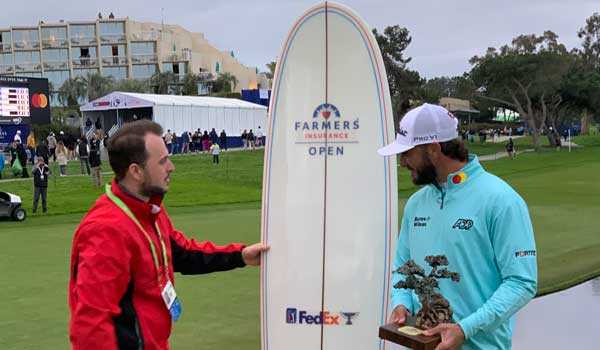 Farmers Insurance Open!
Gaelen Kepics (SMBA '23) presenting Max Homa with the Champion's Surf Board, presented annually to the Farmers Insurance Open winner, along with a trophy representing a Torrey pine, a rare pine species found almost exclusively around the Torrey Pines Golf Course in La Jolla, CA.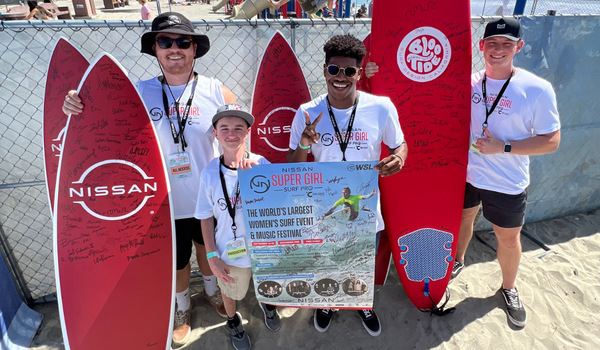 SuperGirl SurfPro
Jack Lyon (SMBA '23), Devon Sundquist (SMBA '23), Jonathan Nicholson (SMBA '23) and Rylan Greenlee (SMBA '23) were among the students who worked for Super Girl Surf Pro, one of the largest women's surfing competitions in the world. This year's class met legendary surfer Bethany Hamilton, who competed in the star-studded event.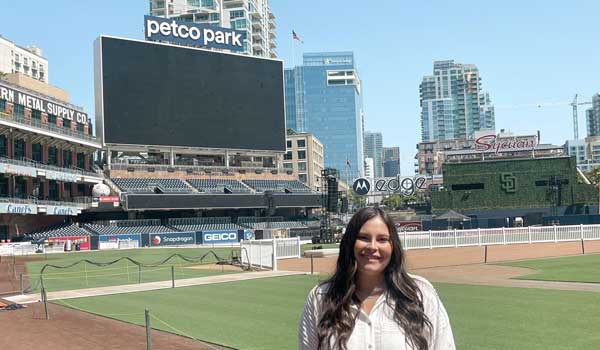 Opportunities at Petco Park
Kaitlin Lynch (SMBA '23), who works in Ticket Services, is one of four current students employed by the San Diego Padres on a part time basis while enrolled in SDSU Sports MBA full-time. Sports MBA students also serve as "secret shoppers" to help the club's guest experience department provide MLB's best fan experience to its fans.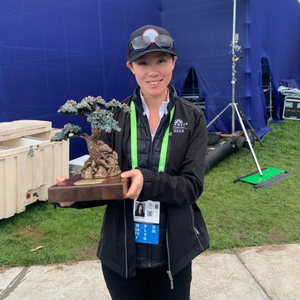 Student Highlight
It was an amazing experience for me to gain hands-on experience as a marketing intern with the 2023 Farmers Insurance Open. I was able to make connections with industry professionals throughout San Diego as a result of my involvement in the tournament. I truly admire the Century Club staff and their members' hard work, professionalism, and passion for the tournament.
Sports MBA Faculty Bring the Sports Industry to You
Faculty Feature
Dr. Vassilis Dalakas
Professor, Sports Marketing & Sponsorships
In my course, students develop sponsorship plans on behalf of real properties and pitch them directly to an employee of the brand they targeted. This is as close to a real-world context as a classroom experience can get. It's truly experiential learning.
Learn More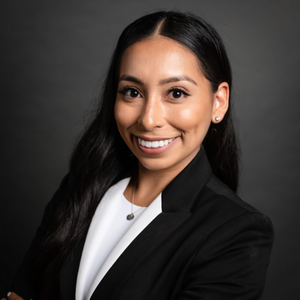 Alumni Spotlight
Angelica Gamez, '22

Angelica Gamez (SMBA '22) Account Executive, Corporate Partnership Sales at San Diego Wave Fútbol Club. Gamez Is a recent graduate of the Sports MBA program (2022) and also holds a bachelor's degree from SDSU, where she was a student-athlete cheerleader and intern for Aztec Athletics Marketing.




Get In Touch
Email us at [email protected] for more information on the program and to speak to a current student.
SDSU Fowler College of Business
5500 Campanile Drive
San Diego, CA 92182-8230
Take the Next Step
Ready to jumpstart your career? Apply now! Or, if you have any questions about the program, contact us via the Request Info button.