The Question That Drives One SDSU Professor: Why Do Some Businesses Fail?
After U.S. Steel faltered in his native Alabama, SDSU management professor, John Francis, wanted answers to that question. It ultimately changed the course of his career.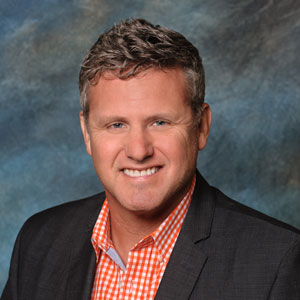 As a college undergraduate, John Francis wanted to study history, but his father persuaded him to study business. For Francis, now a management professor at San Diego State University's Fowler College of Business, this was a case of "father knows best."

After earning his bachelor's degree at the University of Montevallo, Francis began work at a global engineering and construction firm near his hometown of Birmingham, while he worked on his MBA simultaneously.

Initially, Francis was pursuing his MBA to advance his career in the firm, but when one of the professors started talking about doing research and challenging his students in a way that resonated, Francis said he was inspired. "I went from a smart guy who did just enough to get a good grade to being a motivated learner," he said. "From his class I saw that there were tangible answers to some of the questions I had regarding business performance and the economy. I wanted to merge my new love for learning with a career, so I decided to pursue a career in academia. Just as I was about to complete my MBA, I turned down a big money promotion to go be a broke Ph.D. student."
One of the issues Francis wanted to learn about was why some businesses fail. This was a very personal issue for him, since he'd seen his grandfather's company, U.S. Steel, go from a global business powerhouse to near collapse.
To find those answers, Francis focused his education on business strategy and globalization, both of which played a role in the regression of U.S. Steel, and in the fate of many other companies which saw their fortunes rise and fall on the world stage. He completed his Ph.D. at the University of Memphis in 2000 and continued to educate himself on business strategy and globalization by doing academic research and teaching, first at Iona College (now Iona University), then at SDSU.
Francis chose to come to SDSU when his wife, a native Southern Californian, wanted to move back to the area to be nearer to her family. Before he even applied, Francis explored working at what is now the Fowler College of Business and found that it was a good fit for his areas of expertise.
"I found that SDSU had a nationally ranked undergraduate international business program and a Center for International Business Education and Research,' said Francis. "The business school had good people and I could see they had an upward trajectory. When a job in my field opened up, I decided to apply."
Shortly after joining SDSU's business school as a management professor in 2005, Francis found another program that appealed to his interest and expertise: The Sports MBA program, which had just launched a year prior to his arrival. As a huge fan of college football and other sports, he was given the opportunity to teach a sports business strategy class, which also combined an international element.
"Major League Baseball is heavily influenced by international players and markets, and during my second year in the program, my students and I were given the opportunity to travel to the Dominican Republic to visit the MLB facilities there and explore the issues of a sports organization in an international context," said Francis. "It was probably the most exciting teaching experience I've had."
Nearly two decades later, Francis is still teaching the strategic thinking course in the Sports MBA program. He believes that teaching strategic thinking skills to students planning to enter the world of sports business is more important than ever.
"Statista suggests that the North American sports market is expected to grow to $83 billion in revenues this year compared to $71 five years ago," he said. "A career in this field is exciting and there is plenty of opportunity to find the right job fit as students develop their skillset. The purpose of my course —both in the Sports MBA program and the one I teach in the regular MBA program — is to provide the skills to analyze and solve strategic challenges, resulting in better business decisions."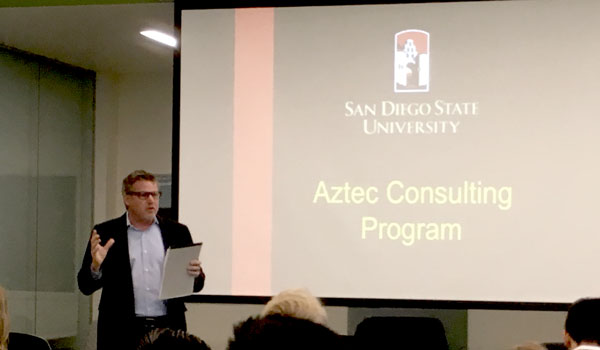 For those students considering management careers, Francis said one of the best pieces of advice he can provide is to remember that even in this age of analytics, artificial intelligence and social media, business is conducted by human beings and the best way to succeed is to build strong social connections, no matter the industry.
"This means understanding yourself, your skills, limitations and any cognitive shortcuts you might take that short circuits human connections," he said. "This involves developing active empathy, trying to understand others and acting accordingly. I believe that if you develop good rapport with a wide array of folks to work well with people who are different than you, you will make yourself invaluable to any industry you choose to work."