Accounting Lecturer Wins Inaugural Faculty Forward Award
Lecturer Nancy Jones of the Charles W. Lamden School of Accountancy at San Diego State University was a recipient of the inaugural SDSU Faculty Forward Award.
Accounting lecturer, Nancy Jones
The award, established by the university's Center for Learning and Teaching and the Office of Faculty Advancement, was given to 13 faculty instructors who "demonstrated exceptional agility and dedication in transitioning their courses to the virtual environment during spring 2020."
Jones use of animation and Camtasia to create interactive lectures and in-video quizzes that made "class content more engaging and impactful" was recognized by the awards committee, who reviewed dozens of applications from every college.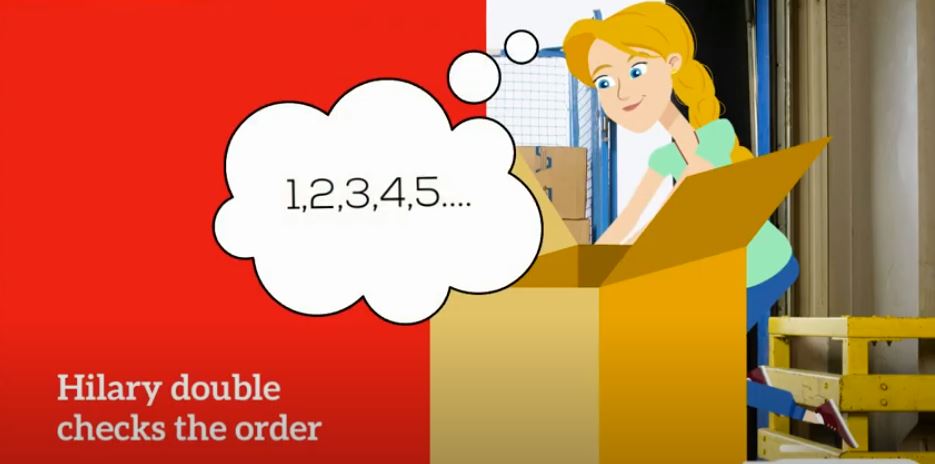 Illustration of order confirmation & shipping procedures.
"Nancy's innovations are a real testament to her commitment to teaching and to students at SDSU, and to the resilience and creativity of SDSU faculty," said Sarah Elkind, director of the SDSU Center for Teaching and Learning.
"Striving to create content that resonates with the students and provides them with a quality learning experience has its intrinsic rewards, but recognition from my peers and the university is rewarding on a different level," said Jones. "This award encourages me to continue to look for ways to make learning for my students a meaningful experience. I am so very appreciative for being chosen for this award and grateful to all those who continue to support me in my efforts."