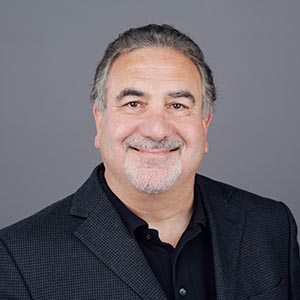 Vince Ferraro, M.B.A.
Lecturer
Academic Affairs
Fowler College of Business
Management Department
San Diego
Bio
Vince Ferraro is an adjunct faculty lecturer in the management department at the Fowler College of Business. He has over 25+ years of business experience and has overseen iconic consumer and business-to-business brands, Fortune 100 companies and entrepreneurial start-ups. In his most recent role, Ferraro served as vice president of product management and marketing at 3D Systems Inc., where he was responsible for global product development, launch, planning, and marketing for their line of 3D printers and materials. Prior to that, he worked in global, senior general management and marketing executive roles at HP and Kodak. He is co-author of the best-selling book "In it To Win It: Strategies for Winning in Business and Life," as well as his most recent book, "Brand to Sell, Proven Strategies to Build a Powerful Strong Brand" and is a member of the NuFund, an early stage company investor group.
Ferraro earned an M.B.A. from the W.P. Carey School of business at Arizona State University and a B.S. degree in business administration (management) from San Diego State University.
Currently, he teaches Foundations of Business in a Global Environment (BA310) and Strategic Managment (MGT 405).
Education
MBA, W.P. Carey School of Business, Arizona State University, 1982
Major: Marketing/Finance
B.S., San Diego State University, 1981
Major: Management