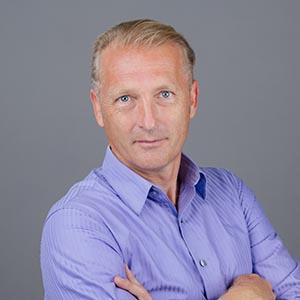 Nils Randrup
Lecturer
Academic Affairs
Fowler College of Business
Management Information Systems Department
San Diego
Bio
Nils Randrup is a lecturer at San Diego State University's management information systems (MIS) department. He has an international marketing and technology background from business schools like Emory, Georgia Tech, Kellogg, CBS, UCI and AVT Business School.
Randrup brings a special real world experience into the classroom, based on many years of experience of working for and with best-practice companies like Coca-Cola, Unilever, Nestlé, McDonalds, Shell, Siemens, Kraft, FMC and AIG as well as consulting agencies like WPP, Deloitte, Accenture, Bain, J. Walter Thompson, Leo Burnett, and MediaCom.Randrup has been a chief executive for management and technology consulting companies, responsible for marketing analytics functions/services, is a certified Lean Six Sigma Master Black Belt with vast experience in applied statistics and quantitative analysis, has been responsible for leading real-world business improvement projects within various industries.
Randrup has been responsible for courses like Principles of Information Systems, Business and Statistical Analysis, Reporting Techniques, Project Management, Digital Marketing Analytics and Global Marketing and is a MBA capstone project advisor.