Fowler College Events
GC-1502 | 619-594-0718 | [email protected]
---
Thank you for registering to attend Women in Leadership 2021!
WOMEN IN LEADERSHIP | MARCH 10-11, 2021 | 2-5 PM
Generously funded and supported by the Osinski Family
LEARN, NETWORK & BE INSPIRED. The Women in Leadership Conference is a full day of engaging presentations, panel discussions, interactive workshops, and networking opportunities. The program is designed to focus on the specific issues females face in the workplace while equipping students with the skills and confidence they'll need to thrive both as professionals and individuals.
The panels and workshops feature a variety of successful female leaders, entrepreneurs, and industry experts aiming to inspire each attendee while reimagining a more equitable world. These events are free and open to all members of the SDSU community and students from all majors.
Join us March 10 - 11 for the 5th Annual Women in Leadership Conference.
The Osinski Family: SDSU marketing faculty member and local entrepreneur, Steven Osinski alongside his family, created a $500,000 endowment to continue and expand the Women in Leadership Conference in perpetuity at San Diego State University. Osinski also serves on the planning committee and is major contributor behind the scenes, ensuring the event continues to evolve each year.
March 10 - Boss Up 2021
Leading your personal and professional paths towards fulfillment in the life you deserve.
Keynote Speaker | 2-3 p.m.
Host of the Brooklyn Nets, a Peloton fitness instructor, and the founder and CEO of Love Squad, a fitness and lifestyle website
Ally Love, is a multifaceted woman, pioneering the slash generation. As
the CEO/Founder of Love Squad, she is the in-arena Host of the Brooklyn
Nets, Peloton Instructor, adidas Global Ambassador, and Model. Ally uses
her influence/platforms to create a space to celebrate and champion
diversity in race and culture through conversation and sweat.
Known as a Boss of Business, Ally Love's platforms reaches millions,
which is why it has been important for her to create Love Squad as a
space where real conversations and real change can occur through
moderated panels and open discussions around women empowerment.
Ally believes that our differences make us unique but our will to be better
brings us together.
Leaders in Digital Technology Panel | 3-4 p.m.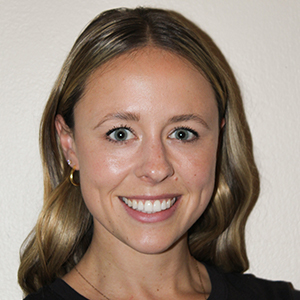 Workshop - Work With Purpose | 4:15-5 p.m.
Community Impact Specialist
Pura Vida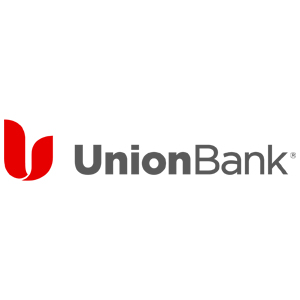 Workshop - Business Launch Lessons from 3 Diverse Founders | 4:15-5 p.m.
What I wish I knew in College Before Launching a Business
Union Bank
Hear from the 3 female entrepreneurs who won the Union Bank Start-Up Pitch Competition. These entrepreneurs will each share their journey and the lessons they wished they knew before launching their businesses: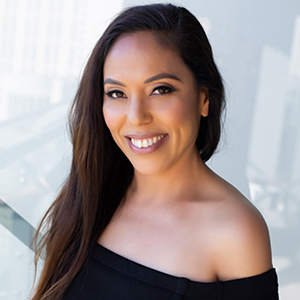 Anahi Abe-Brower, Founder, Worthy PIcks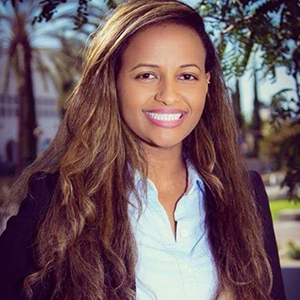 Meri Birhane, CEO, Meri Consulting Services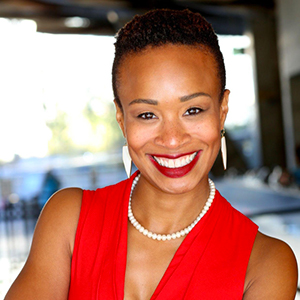 Jasmine L. Sadler, Founder, The STEAM Collaborative

March 11 - Shattering Glass Ceilings
Breaking barriers and gaining insight from female leaders who are paving the way.
Keynote Speaker | 2-3 p.m.
Professional Football Coach, NFL
Katie Sowers became just the second woman to hold a full-time NFL coaching position and the first openly gay coach in the NFL when she worked as an offensive assistant with the San Francisco 49ers through the conclusion of the 2020 NFL season. While she primarily worked with the 49ers' wide receivers, she also helped with game preparation and all offensive skill players. In February of 2019, Sowers became the first female member of an NFL staff to coach in a Super Bowl when the 49ers played the Kansas City Chiefs in Super Bowl LIV. Sowers originally joined San Francisco in June of 2017 as part of the Bill Walsh Minority Fellowship and was hired by the team at the program's conclusion as a seasonal offensive assistant before being promoted to offensive assistant in 2019.
In 2016, Sowers spent the offseason/training camp with the Atlanta Falcons, working closely with Atlanta assistant head coach/wide receivers coach Raheem Morris in organizing, conducting and concluding practice drills. Following her time on the field, she spent nine months as a scouting intern with the Falcons. Sowers joined Atlanta after spending five years (2012-16) as the athletic director of the City of Kansas City. A former member of the 2013 United States Women's National Football Team and a player herself in the WFA (Women's Football Alliance) for eight years, Sowers earned her master's degree in kinesiology with an emphasis in pedagogy from the University of Central Missouri in 2012.
Sowers was listed as one of the 100 Most Influential Women in Sport by Sport360 and in 2019 was the recipient of the Rising Star Award from The Sports Power Brunch: Celebrating the Most Powerful Women in Sports. She was Outsports' Female Hero of the Year in 2017 and named to the Bleacher Report Power 50. Additionally, Sowers has been featured in numerous publications, including ESPN, USA Today, NFL.com, Forbes and Outsports.
Leaders in Media and Entertainment Panel | 3-4 p.m.
Naz Arandi
Global Creative Director
Apple TV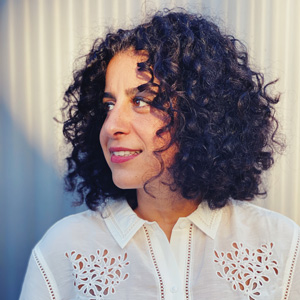 Naz Arandi is a creative with over 15 years experience spanning the advertising and design industry. She has been telling human stories using technology as an invisible engine to propel immersive narratives for brands expanding from Apple, Airbnb, Netflix, Mexico Tourism, Tabasco and PayPal.
Born and raised in Iran, Naz moved to the US at age 20 and later began her career as a professor at Cal Poly Pomona before a shift into advertising. Following creative director roles at agencies such as Ogilvy, she landed at some of her most beloved companies where she has been responsible for building diverse teams, as well as brands that are culturally relevant. She led the global Tagline for Netflix, made "Netflix and Chill" a cultural phenomenon, launched Airbnb Plus, Airbnb Luxe and the new Airbnb app for the post-covid world.
Currently Global Creative Director at Apple TV Naz utilizes the culmination of her experiences to lead a cross-functional team. Her focus covers product launches, editorial, content, team growth and strategic innovation to further propel the brand's next phase and big ideas.
Information:
323-552-3980
Shavone Charles
Head of Communications & Creative Partnerships
VSCO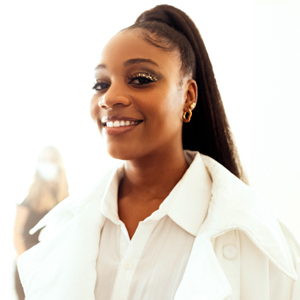 SHAVONE. is a multi-hyphenate creative and force in tech, fashion and music. She's known across industries as a renaissance woman who continues to disrupt the norm as a classically-trained musician, model and change-maker in tech, named on Forbes' 30 Under 30 Marketing & Advertising list. SHAVONE. is dedicated to disruptive thinking, supporting women in creative fields and amplifying the stories of underrepresented voices. Whether it's SHAVONE.'s influence in fashion or her pursuit to break the mold as a millennial who's trailblazing a new path for future generations of women in tech and entertainment, SHAVONE. is disrupting industries as a champion of disruptive creativity and inclusion. Her influence in fashion, tech and music have been profiled in outlets like Forbes, Billboard, Coveteur, DAZED, Complex UK, Hypebeast, PAPER, ELLE, and EBONY, noting her history-making moves as the first African-American woman and trailblazer to create roles held at both Twitter and Instagram. SHAVONE. also currently heads up communications and creative Partnerships at VSCO out of Los Angeles. As a tastemaker and founder of her own creative agency Magic In Her Melanin, SHAVONE. has collaborated with top brands across industries, ranging from Nike to Google, Spotify, Dapper Dan, Twitter and Instagram.
Nicole Gervais
Global Franchise Development & Marketing
Disney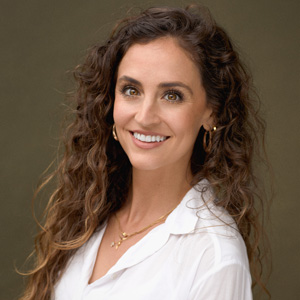 As Senior Manager, Franchise Marketing at Disney Consumer Products, Nicole Gervais brings to life the Disney brand through unique and trend setting products, experiences, and brand marketing strategies. Leading all aspects of the Mickey Mouse & Disney Classics business, Nicole drives the development of both brand marketing & commercial strategies across numerous businesses globally. Since joining The Walt Disney Company in 2016, she has developed award-winning brand campaigns for Disney's #1 character franchises and has launched hundreds of product collaborations with brands like Coach, Levi's, Beats by Dre & more. Nicole has worked for The Walt Disney Company for five years. Prior to that, she worked in fashion marketing for a global retailer.
Gervais is a graduate of San Diego State University where she was involved in SDSU Ambassadors, Pi Beta Phi Sorority, Hospitality & Tourism Management program & more.
Terri Hines
Executive Vice President of Communications
FOX Sports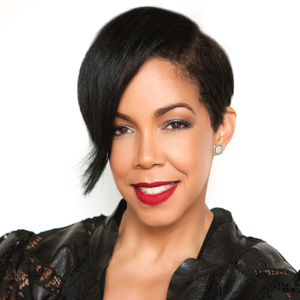 Terri Hines is the Executive Vice President, Communications for FOX Sports, the sports television arm of the FOX Corporation. She joined the company in December 2016 and serves as chief spokesperson responsible for leading the development of all communications, brand and social responsibility strategies for the #1 brand in live sports entertainment. As a member of the senior management team, she leads strategic direction and corporate positioning; is a senior advisor on diversity and inclusion matters; and drives brand awareness that promotes, enhances and protects the FOX Sports brand. She is a member of the communications leadership team for the FOX Corporation and serves as Executive Sponsor of its employee resource group, FOX Noir.
A leader in marketing and communications, prior to FOX, Hines spent 10 successful years at NIKE Inc. where she held leadership roles in both the Converse and Jordan Brand divisions and also spent another decade at Nissan North America during her career journey.
A noted brand builder, culture creator, and communications professional, Hines has been an invited speaker by Cannes Lions, CES, The Female Quotient, ColorComm and AllBright; and an invited guest lecturer at several universities including the University of Southern California, Stanford University, University of Oregon and her alma mater, Florida A&M University. She has also received distinguished honors over her career.
A native of Washington DC, Hines earned her Master of Arts degree in Communications from American University and a Bachelor of Science degree in Business Administration from Florida A&M University. Passionate about mentoring, children's causes, health & wellness and the arts, she is a member of the Board of Advisors for The Rape Foundation, a member of the Board of Directors for The LAGRANT Foundation, a founding member of AllBright and a member of the Corporate Working Group for the UCLA Anderson School Center for Management of Enterprise in Media, Entertainment and Sports (MEMES).
Hines currently resides in Los Angeles.
Jennie Wilkes
Director of Global Creative Marketing
Netflix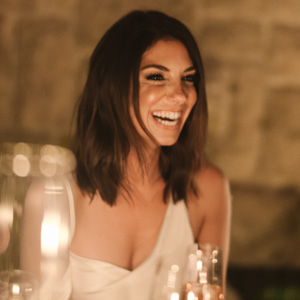 As Director of Global Creative Marketing at Netflix, Jennie leads a team of creative and strategic 360 marketing managers who run campaigns for some of Netflix' biggest TV franchises, films, and overall deals within the studio. From Stranger Things to Outer Banks, Chilling Adventures of Sabrina and the upcoming Shadow and Bone, to all of Ryan Murphy's upcoming series and films including The Prom and Ryan's biggest original series to date, Ratched, Jennie's creative leadership has been an integral part of the launch and success of these properties and many more. Her work has received several awards including top honors in the Clio Entertainment Key Art Awards and Golden Trailer Awards.
Previously in creative advertising at Universal Pictures, Jennie arrived at Netflix in 2014 and was one of the original members of the Creative Marketing Team. She graduated from the University of Southern California in 2009.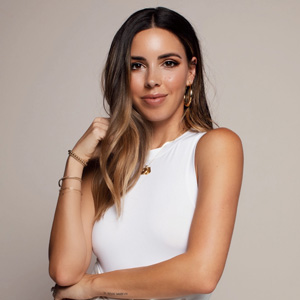 Workshop - Entrepreneurship and Brand Building | 4:15-5 p.m.
Lifestyle Blogger
Sivan Ayla is a Digital Entrepreneur – she is a Lifestyle Blogger, Co-Founder of the beauty brand Lux Unfiltered & Creator of the swim and sportwear brand TAN + LINES. She is also the mom of 2 and wife to her overly-researched husband, who happens to be her attorney and business partner.
Sivan launched her blog in 2010 as a creative outlet and has since cultivated a global community of women that subscribe to her daily content across various platforms like Instagram, her all-girls private Facebook group, her blog (www.sivanayla.com), and exclusive newsletter.
Sivan's mission is to share a realistic approach to everyday luxury. With her unfiltered voice, you'll learn how to do your makeup, cook a healthy dinner, shake up a killer cocktail, decorate your home on a tight-ass budget, travel the world with a buzz, and style your same jeans 50 ways. She strives to provide her audience with quality and original content they won't find anywhere else.
It has become known that Sivan's entire personal brand revolves around her authenticity in the beauty and lifestyle space, which has also resulted in multiple sold out collections from her own brands and collaborations. Needless to say, she has built a strong trust with her audience that other brands seek to be part of.
As Sivan continues to grow her brands (& social media following), she aspires to be a resource for other women looking to grow their own brands through her business-related content, mentorships series, podcast, and conversations happening among the community.
RSVP