MSA Degree Propels Fowler Alumnus at Leading Biotech Company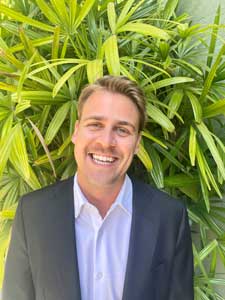 After graduating from the University of California, Davis with a bachelor's degree in managerial economics in 2019, Jack Brady decided to continue his education to enhance his skills that are required by employers in the financial and accounting fields. The following year, Brady earned a Master of Science in Accountancy (MSA) with a specialization in financial reporting from the Charles W. Lamden School of Accountancy at San Diego State University's Fowler College of Business.
Brady now a senior analyst for one of region's largest biotech firms, Illumina (NAS: ILUMN), shared his thoughts about why he chose to earn an MSA and the effect it's had on his career.
Q: What prompted you to pursue an MSA degree?
A: My education in economics provided me a comprehensive understanding of economic theory and practical business applications. That led to my interest in pursuing a more technical degree in accounting and financial reporting.
Q: Why did you choose to earn your MSA at SDSU?
A: I chose to study at the Fowler College of Business because of the reputation of the university and the networking opportunities at SDSU. I grew up in San Diego and I knew I wanted to pursue a career in business, so SDSU's network of business professionals in the accounting and finance industries has proven to be advantageous.
Q: How has your MSA degree impacted the trajectory of your career?
A: Having a master's degree portrays a strong base of knowledge in a technical field of study. When hiring managers have asked questions about my MSA during interviews, it's allowed me to showcase my depth of understanding of financial reporting and my potential to strongly influence business decision-making. Earning an MSA is not easily accomplished, and it definitely boosts your credibility. It also serves as evidence of a strong work ethic for an employee or job applicant.
Q: Do you have any advice for those considering pursuing an MSA?
A: I encourage anyone interested in completing their MSA program at SDSU to acknowledge the hard work, dedication, and sacrifice that goes into completing this degree. More importantly, the knowledge and the networking opportunities that can be gained throughout the program endlessly enhances your utility and credibility within the corporate workplace.