The Fowler College of Business Welcomes 10 New Professors
Ten assistant professors will join San Diego State University's Fowler College of Business at the start of the fall semester to kick off the 2023-24 academic year.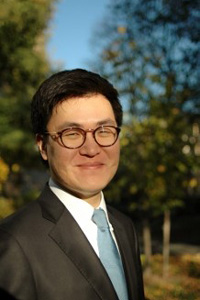 Finance
Byeong-Je An
After teaching at Nanyang Business School in Singapore, Byeong-Je An will return to the U.S. to teach and conduct research at the Fowler College of Business this fall. An earned both his master's degree in operations research and his Ph.D. in finance from Columbia University.
An's areas of research and teaching expertise include corporate disclosure, green finance and household finance. He will teach two classes of Intermediate Finance (FIN 325) starting this fall.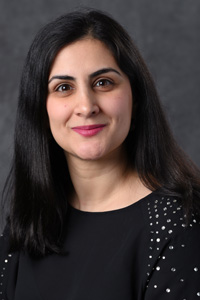 Marketing
Farnoosh Khodakarami
Farnoosh Khodakarami joins the Fowler College of Business after working as an assistant professor of marketing at Michigan State University since 2016, shortly after earning her Ph.D. from the University of North Carolina at Chapel Hill. Her research has been published in several premier marketing journals, including Journal of Marketing and the International Journal of Research in Marketing. She currently researches topics surrounding customer loyalty, digital advertising and marketing for a better world.
During her first semester at SDSU, Khodakarami will teach Marketing Analytics (MKTG 480).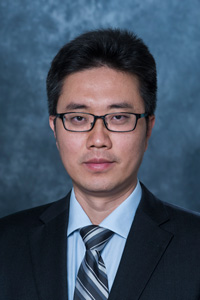 Finance
Liang Ma
Liang Ma will begin his career at SDSU by teaching Intermediate Finance (FIN 325) to undergraduates and Financial Management (BA 674) to graduate students. He joins the Fowler College of Business after serving on the faculty at the Darla Moore School of Business at the University of South Carolina since 2014.
Ma earned Ph.Ds in finance and biophysics at the University of Wisconsin-Madison. His research been published in several prestigious academic journals, including the Journal of Finance, and the Journal of Corporate Finance. Additionally, his research has won several awards including the XiYue Best Paper Award at the China International Conference in Finance.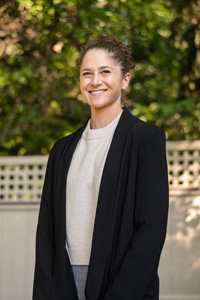 Management
Jessi Rivin
A recent Ph.D. graduate of the Leeds School of Business at University of Colorado Boulder, Jessi Rivin begins her academic career at SDSU as a teacher and researcher in the field of organizational behavior. She has published research surrounding organizational leadership, the effects of humor at work, mental health at work, and diversity and inclusion.
This fall, she will teach two sections of Leadership in Organizations (MGT 475).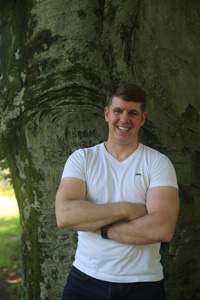 Marketing
Paul Stillman
After spending five years at Yale University as a post-doctoral associate and research scientist, Paul Stillman joins the Fowler College of Business as an assistant professor of marketing. Stillman earned his master's degree and Ph.D. in social psychology at Ohio State University, where he also did post-doctoral research on data analytics.
Stillman has a significant record of published research on topics surrounding consumer behavior, data analytics, sustainable consumption and more.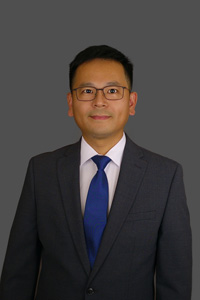 Accounting
Shijun (Tonni) Xia
Before entering academia, Shijun (Tonni) Xia, was an accounting professional for an architectural design firm. He earned an MBA in finance from Indiana University Bloomington and a Ph.D. at the University of California, Irvine in 2023.
His areas of expertise are in financial and managerial accounting, and accounting information systems. He will teach Analytics in Accounting (ACCTG 790) to graduate students this fall.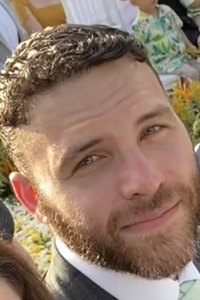 Finance
Albert Zevelev
Real estate finance expert, Albert Zeveley comes to the Fowler College of Business from Baruch College's Zicklin School of Business where he was an assistant professor in the school's real estate department. He earned his Ph.D. in applied economics from the Wharton School at the University of Pennsylvania and was awarded a doctoral education fellowship while studying there.
His research and teaching topics include real estate finance, asset pricing and housing.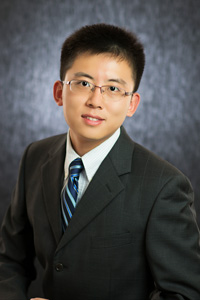 Finance
Ran Zhao
Prior to joining SDSU, Ran Zhao was an assistant professor of finance at the University of Liverpool and a director at American International Group (AIG). His areas of interest include fixed-income securities, risk disclosures, empirical asset pricing, and environmental, social and governance (ESG) investing. He earned his Ph.D. in finance at Claremont Graduate University in 2021.
Zhao will teach Derivatives and Risk Management (FIN 427) to undergraduates and Financial Management II (FIN 617) to graduate students in the fall.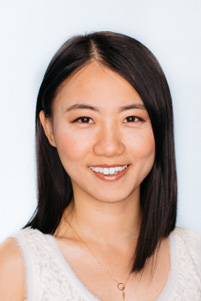 Accounting
Aner Zhou
Assistant accounting professor, Aner Zhou, joins the faculty in the Charles W. Lamden School of Accountancy at the Fowler College of Business this fall after teaching and researching at California State University San Marcos for two years. While at CSUSM, she served as the faculty advisor for the school's Accounting Society.
Zhou earned her Ph.D. from the University of Southern California's Leventhal School of Accounting in 2021. Her areas of expertise include managerial and cost accounting.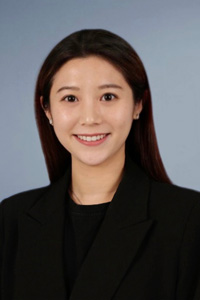 Management Information Systems
Qingyun (Serena) Zhu
Qingyun (Serena) Zhu joins SDSU after teaching and researching as an assistant professor of management science at the University of Alabama Huntsville. While there, she was named the department's Gray Faculty Fellow and was the recipient of the Outstanding Faculty Award for UAH's school of business in 2022. Prior to joining UAH, she earned her Ph.D.in operations management at Worcester Polytechnic Institute in 2019.
She will teach Introduction to Operations and Supply Chain Management (BA 360) during her first semester this fall.