A Slice of Destiny: MBA Alumnus Builds Pizza Restaurant into Growing Restaurant Empire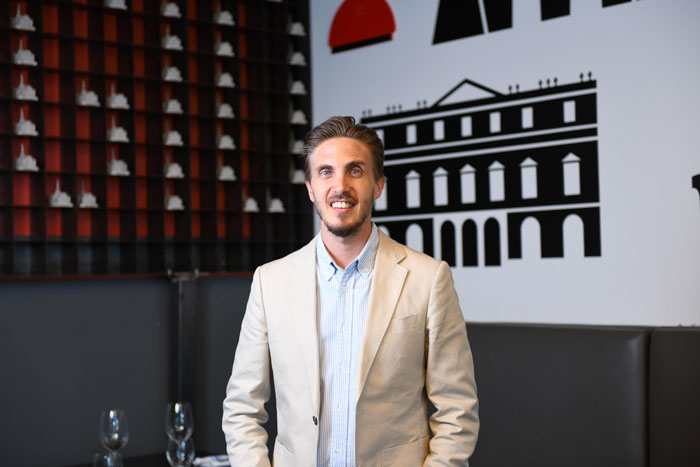 Milan, Italy is known for fashion, art, architecture, and for being home to Leonardo da Vinci's mural, The Last Supper. Milan is also home to Giacomo Pizzigoni ('13, MBA) who helped to bring gourmet Milan-style pizza — known for its paper-thin crust — to San Diego when he and his business partner opened Ambrogio15 in 2016.
The 45-seat pizza restaurant soon gained traction with both the public and local critics. Within four years, Pizzigoni would co-found the Ambrogio15 Restaurant Group and open five restaurants in San Diego County, with a sixth opening in Scottsdale, Arizona by the end of 2023.
While Pizzigoni's route to success was not easy or instantaneous, it was the MBA he earned from what is now the Fowler College of Business at San Diego State University that steered him toward attaining his goal of becoming an entrepreneur.
Pizzigoni's path to SDSU began as a Milanese high school student who was fascinated with visiting California. After enrolling at Milan's Bocconi University, he got his first taste of California when he attended a summer session at UCLA. When he came to SDSU for a semester-long study abroad program during his senior year, he unknowingly had plotted his destiny. "It was the decision that changed my life, although I didn't know it yet," he said.
But he did know two things.
"I knew I wanted to be an entrepreneur and I knew I wanted to make it happen in San Diego," said Pizzigoni. "That's the reason I applied to only one MBA program — SDSU. I would not have accepted any other destination."
Since Pizzigoni entered his SDSU MBA program immediately after earning his bachelor's degree, he realized that he lacked some of the work experience of most of his classmates and, by chance, he began working for fellow Milan native, Roberto Vigilucci, owner of the Vigilucci Restaurant Group. It was Pizzigoni's first job in a restaurant and he's worked in the food industry ever since.
Pizzigoni earned his MBA from SDSU in May 2013 and he continued to work at Vigilucci's for another year. With his work visa about to expire, he returned to Milan in the summer of 2014 where he worked as a branding consultant in the restaurant and bakery industries.
But Pizzigoni knew his destiny was in San Diego where he wanted to open his own restaurant. He pitched his idea of a San Diego-based gourmet pizza restaurant to his friend and future business partner, Andrea Burrone, and the two of them drafted a business plan.
For two years, the pair defined and redefined their business plan several times, raised capital from friends and family, and visited San Diego to scout out a location. Eventually, the business plan evolved into a plan of action in November 2015 when Pizzigoni and Burrone leased a small space on Turquoise Street in the Pacific Beach neighborhood of San Diego. Next, they prepared their immigration documentation, located suppliers, furnished the space, created the menu, crossed their fingers and — voilà! The first Ambrogio15 opened its doors on August 1, 2016.
"We had such limited experience in the restaurant world, so we learned by doing," said Pizzigoni, who was only 27 years old at the time. "It was scary, stressful and tiring, but also the most exciting roller coaster ride ever. We had no idea when we first opened that this was going to be the launchpad for a new restaurant organization."
The first restaurant was a success both with the public and the critics, so the partners expanded and opened a second restaurant in the Little Italy Food Hall in 2018. After weathering the pandemic, changing supplies and learning from both their successes and failures, they expanded again both with their menu and locations in the San Diego area. They opened another restaurant in Del Mar in 2021 and two La Jolla-based fine dining establishments in 2022. For the first time, they will expand beyond California with a 150-seat restaurant with a full cocktail bar in Scottsdale.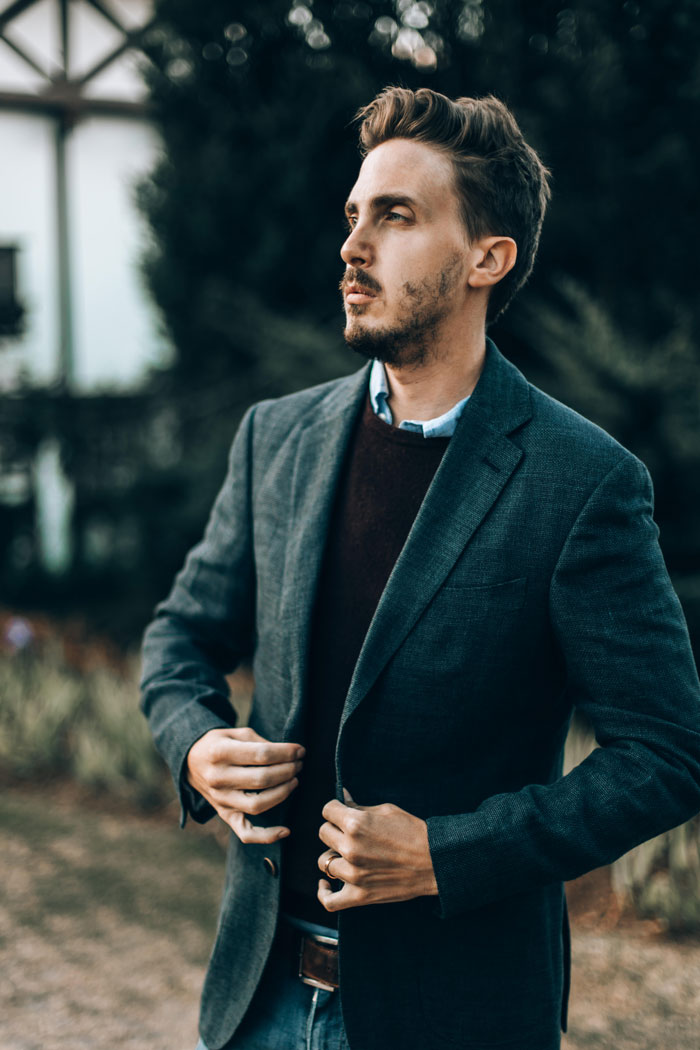 Pizzigoni credits much of his success to the lessons he learned as an SDSU MBA student. "The time I spent earning my MBA was one of the most rewarding experiences in my life," he said. "I've found myself applying what I learned at SDSU so many times. It's where I learned to work as a team, spot market gaps, turn risk into an opportunity, pivot when needed and even embrace failure."
For now, Pizzigoni says the organization wants to continue their expansion, but they haven't decided on the project or next location.
"My MBA program taught me to put myself out there without fear, while listening to others, but to eventually trust my gut feelings," he said. "After we open in Scottsdale, we'll take a deep breath and see where we are headed next. Miami? Sao Paulo? Milan? Only the future will tell for sure, but we won't stop anytime soon!"