Costco Partners with Fowler to Provide Professional Opportunities to SDSU Management Students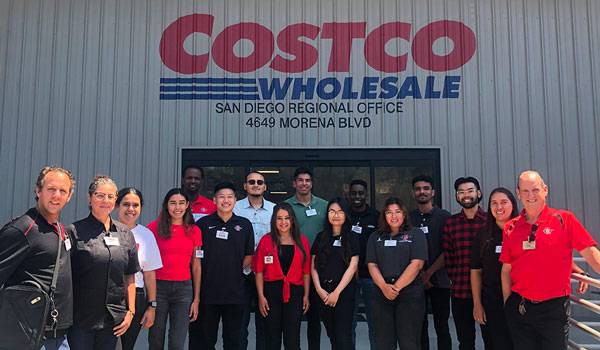 Pat Gaffney had a problem.

Gaffney, manager of the Costco Wholesale warehouse in Santee, California, saw fewer numbers of qualified applicants for the company's supervisor training program, which could spell trouble for the organization in the coming years.

But he also identified a solution that would ultimately result in a partnership with the Fowler College of Business at San Diego State University that creates a winning proposition for both the company and the college's students.

"Costco has a very ambitious 10-year plan, and we need employees with drive and aptitude to help us achieve," said Gaffney, who earned his finance degree from SDSU's business school in 1987. "In April 2022, I started working with a couple of local universities to recruit business students to work in our warehouses. This worked out so well, that I called the Career Management Center at the Fowler College of Business, and they talked to me about having student interns who might be interested in a management career with Costco after they graduated. Then they put me in touch with Mike Sloan and after that, everything just kind of fell into place."

Sloan, a long-time Fowler lecturer, teaches the college's management internship course (MGT 401) which is required for all management majors. As one of the requirements for the course, internship students must complete 120 work hours within the semester to earn three course credits toward their degree program.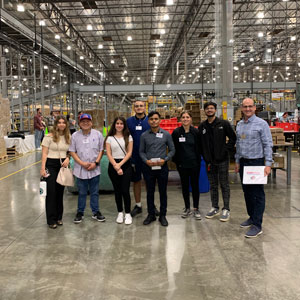 "Internships offer our students real-world job experience while teaching them leadership and collaboration skills they'll need once they start their post-graduation careers," said Sloan. "These skills are necessary for every employee in every position and in every organization in order to achieve business success."

As a result of that conversation, the Fowler College of Business and Costco entered into an informal partnership agreement during the fall semester of 2022.

Currently, the Costco locations in Mission Valley, La Mesa and Poway each have 2-to-3 student interns per semester. The interns are paid to work in various departments including shipping, receiving, merchandising, membership service, the cashier area or the food court.

The 2023 summer semester marks the third semester of the program and Gaffney already sees the partnership as a success on multiple levels.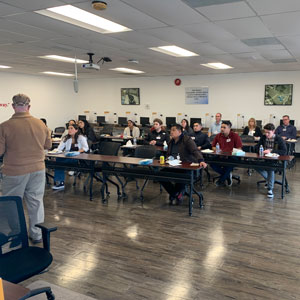 "The program works for multiple reasons," said Gaffney. "For me personally it allows me to give back to my Aztec community. It allows me to mentor and offer opportunities for SDSU business school graduates. The program works for Costco by helping to fill our employee ranks with college graduates that will hopefully make a career at Costco and move up into leadership roles. My goal is that many of the students hired, as part-time employees or hired as an intern, will make a career at Costco."

Chamu Sundaramurthy, chair of the Fowler management department, sees the partnership as a valuable opportunity for students considering a position in retail management.

"As a well-respected public company, Costco offers good growth opportunities that allow our management students to convert their paid internships into full-time supervisory careers," she said. "I am confident that additional companies will follow Costco's lead in partnering with us as they seek qualified managers to fulfill organizational objectives."