Spring Internship Spotlight: Hannah Do
Hello! I'm Hannah Do, I am an undergraduate majoring in International Business in Japanese with a focus in Marketing. I will be studying abroad in Japan until July and I graduate in December 2023! During my time at SDSU, I've held the role of Vice President of Marketing for the Transfer Student Outreach Alliance (TSOA) and have been an active member of Women In Business. Alongside these roles I'm currently spending my spring as an intern at 902 Youth, holding a pseudo-position in the HR department as Human Resources Project Coordinator, while also supporting special projects. I acquired this internship through utilizing LinkedIn and 902 Youth extended me an offer after 2 interviews in January 2023.
902Youth is an ever growing non-profit focusing on the education, advancement and well-being of today's youth. They are currently based in Cambridge, Massachusetts and are designing both in-person and remote programs to help achieve the goal of preparing the youth for the future. 902 Youth's mission with their interns is to build them up and help them to continue to grow as young professionals.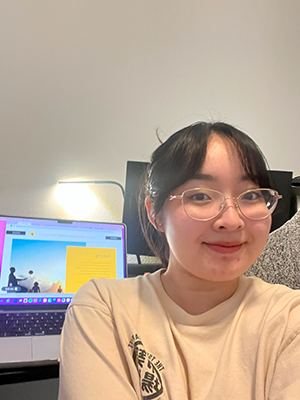 Below is a glimpse of one day out of my work week at 902 Youth:
9:00 am: I usually get out of bed and start my day around this time. This particular day is Wednesday, when I have the most work and meetings typically. But my days can vary due to my internship being entirely remote and in a different time zone.
2:00pm: I start to settle down and do some creative work for TSOA by creating social media content and sending emails to help with the marketing of our club. I am studying abroad this semester so I am fulfilling this role remotely as well. The only downside is not being able to attend the events I'm promoting.
3:00pm: I clock in on Jibble (an online time-tracking software) and attend a meeting in which 902Youth brings on guest speakers weekly to speak to the staff and interns. Also the duties and tasks of each intern differ depending on which department or program(s) that their pseudo-position is in. I tend to do a lot of research for various things, but I also take part in leadership building with my fellow interns.
4:00pm: I went right into my weekly leadership meetings where we discuss, exercise and explore aspects of ourselves as a leader. This meeting we were given a scenario in a workspace and how we would go about solving it. We solved problems in break-out rooms and later discussed what we did well as a group and also what we could improve on.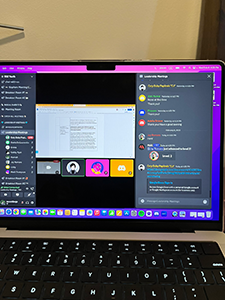 5:00pm: After my meetings I like to do any follow up action items and any work I could do before I call it a day. Today I did some research for the Horizons program, which consisted of compiling information about local Boston universities. The Horizons program in 902 Youth is a program aimed to give youth- ages 18+ the opportunity to study abroad in order to further their education and get real-life experience in different areas of the world. The goal is to make traveling more accessible, while giving youth the skills of teaching, supporting the people around them, and getting to see more of the world.
The work I do for Horizons is pretty much creating the study abroad program from scratch. We have done tons of research and have been creating project proposals as well as typing up contracts in coordination with human resources.
6:00pm: I clock out at around 6:00 - 7:00 pm and end my work-day. I work as a part-time intern, but some weeks can be full-time, it all depends on what I am working on each week. This is what is appealing about a remote internship and as a student who is going to be studying abroad, a remote internship has been a perfect fit.
I am so excited to contribute to 902 Youth's endeavors in supporting students like myself as well as help their growth as a non-profit organization. 902 Youth has been an organization that greatly emphasizes the importance of mental health and that was what drew me to their organization in the first place. I've met so many different kinds of people, from across the world through this internship. I am truly grateful for this opportunity!