The Fowler College of Business Holds Commencement Ceremonies for 2023
The Fowler College of Business at San Diego State University held commencement ceremonies for its undergraduate students at Viejas Arena on Saturday, May 13, 2023. The college's graduate students walked the stage in a separate ceremony on Friday, May 12.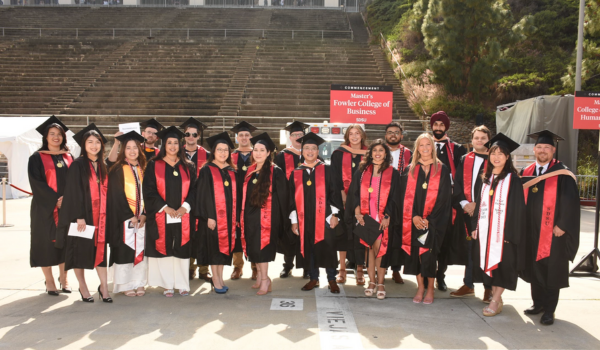 This year set a new record of 2,198 undergraduate students eligible to graduate during the 2022- 23 academic year, which was up from 2,071 students the previous year.

Four of the top ten most popular undergraduate degree programs on the SDSU campus this year are located in the Fowler College of Business: #2 Marketing (325 graduates), #4 Finance (267 graduates), #5 General Business (264 graduates), and #8 Accounting (230 graduates).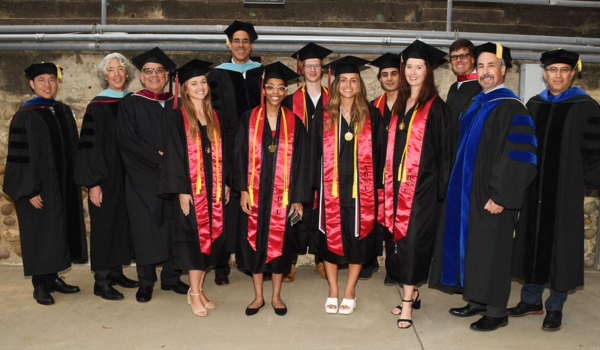 This year also marked the first time SDSU's College of Graduate Studies held separate commencement ceremonies, with 201 master's degree students from the Fowler College of Business earning their diplomas.

Each year, the Fowler College of Business honors the top student in each academic program along with their most influential professor. Students and faculty recognized in 2023 are:

Accounting: Chloe Benoit* and Kelly Shaul
Finance: Max Buchanan and Frank Ryan
General Business: Anthony Tannous and Robert Showghi
General Business Online Program: Bethany De Vincentis and Caleigh Cornell
Management Information Systems: Jared Sotiangco and Kaveh Abhari
Management: Julie Seely and Dan Eaton
Marketing: Roxane Gambino and Alex Yao
Additionally, management/entrepreneurship graduate, Kekoa Brehm, was honored with the Zahn Spirit of Innovation Award during the undergraduate ceremony.
Graduate
MS Accounting: Thanh Dung Ha and Janie Chang
MBA: Avval Singh Gandhok and Bruce Reinig
MS Business Administration: Arlene Dimitian and Anne Wenger
MS Business Administration: Katelyn Murphy and Lori Ryan
MS Cybersecurity Management: Nicholas Kascak and David Goldberg

*Top undergraduate in the Fowler College of Business for 2023.