Fowler Scholars' Featured Guest Speaker: Bill Roper
On February 21, the Fowler Scholars had a great opportunity to meet and speak with Bill Roper. Roper has significant leadership experience in venture capital and is the President of Roper Capital. He led a fun, insightful discussion about company culture, adaptability and leadership in your career, as well as how to add value. The Fowler Scholars were able to ask him questions and hear what made his career so successful. Below are some of the questions he was asked.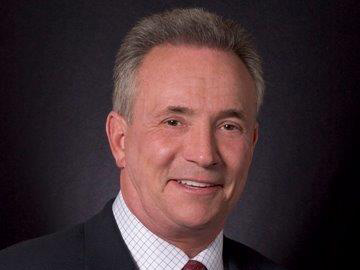 Q: Why is it important to work for a company whose values align with your own?
Personal alignment with organizational culture is essential to individual success. However, it is important to recognize that there may be a gap between an official mission statement or claimed values and the reality of how the organization actually functions internally on a daily basis. Most organizations will describe themselves using words such as open, customer focused, employee supportive, creative environment, value additive, etc. Originally, cultures emanate from the values of the founder(s) but often evolve over time, based upon values and personalities of leadership, market environments, and economic conditions. Pay more attention to the behaviors and perceived values of the senior leaders than to any statement of values or other glossy descriptors of the company. Stated more directly, any organization will claim that it cares about its employees and customers, wants to do the right things, be a good corporate citizen, etc.; however, the reality may be quite different.
Q: What inspired you to create your own endowment fund at Ole Miss?
I attended school with the assistance of two academic scholarships, so there was always an intent to 'pay it forward' when I was able to do so. Based on recommendations from others, some of whom had made substantial philanthropic contributions to multiple organizations, we carefully structured the Roper Scholars program to assist capable and deserving young people in becoming future leaders in our society. It is our hope that many of today's outstanding college students will become tomorrow's leaders in business, education, science, medicine, and social services, and that they will also develop the desire to 'pay it forward' through mentoring and financial support.
Q: What advice would you give graduating students entering the business world?
Be willing to work hard ('pay your dues'), listen and learn from those around you who appear to have the elements of success, and develop communication skills that demonstrate your ability to understand and take advantage of opportunities. Finally, to truly differentiate yourself, be willing and able to take on the difficult assignments. When a problem arises, volunteer to jump in, work hard to understand and resolve it, and turn it into an opportunity to create value for the organization. Becoming known as someone who can 'fix things' is a rare and very valuable attribute.