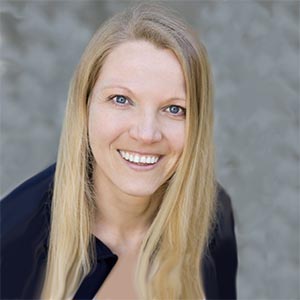 Valerie Alexandra
Associate Professor
Academic Affairs
Fowler College of Business
Management Department, Sports MBA Program
San Diego
Email

Phone

Location

SSE-3363

Mail Code

8238
Bio
After graduating Summa Cum Laude with a bachelor's degree in information decision systems from SDSU, Valerie Alexandra has returned to her Aztec roots. Prior to earning her Ph.D. at the University of Hawaii in Manoa, she worked as a consultant at Accenture and founded two businesses.
Alexandra teaches undergraduate and graduate courses on international business, multinational business management, global entrepreneurship, strategic management, and organizational behavior. Her research interests include cross-cultural leadership, cross-cultural organizational learning, and cross-cultural competencies and her research has been published in the Academy of Management Learning and Education Journal, Journal of Business Ethics, Journal of Cross-Cultural Psychology, Personality & Individual Differences, Cross-Cultural & Strategic Management, Cross-Cultural Management: An International Journal, and Academy of Management Best Paper Proceedings.
Most recently, her paper won the prestigious Best Theory Paper Award. Another recent work was a finalist for the Best Research Methods Paper Award at the Academy of International Business Conference. Alexandra's papers received the Global Forum Best Paper Award and Global Forum Best Symposium Award at the Academy of Management Conference. Her work was also a finalist for the Society of Business Ethics Best Dissertation Award, Best Student Paper Award from the Academy of Management Managerial and Organizational Cognition division, William H. Newman Award for the best paper based on a dissertation, and All-Academy Carolyn Dexter Award for the paper that best meets the objective of internationalizing the Academy of Management.