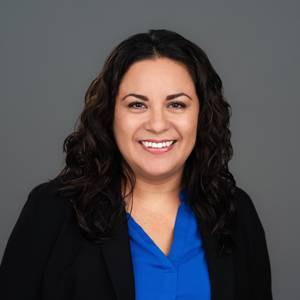 Marlene Lopez
Center Coordinator
Wendy Gillespie Center for Advancing Global Business, The Corky McMillin Center for Real Estate
San Diego
Email

Phone

Location

SSE-3356
Bio
Marlene A. Lopez recently joined the SDSU Fowler College of Business team as the Center Coordinator for The Corky McMillin Center for Real Estate, The Wendy Gillespie Center for Advancing Global Business, and Fowler Scholars. With her strong administrative/management skills and history in the higher education industry, she looks forward to supporting the centers endeavors.
Before joining SDSU, Marlene served in management for Quetzal Landscapes, Inc., a landscape contracting company. She led the company through its entity change and reorganization establishing operating systems, procedures, and audits that led to an increase in revenue.
As an Office Coordinator for the University of Redlands San Diego Campus for ten years, Marlene led the campus' day-to-day operations, supported the admissions department, collaborated with faculty, and managed facilities events and course schedules.
Marlene is bilingual in Spanish and holds a Master of Business Administration degree with Location Analytics concentration and a Bachelor of Science in Business degree from the University of Redlands School of Business and Society. Where she also participated in their International Business Study Abroad programs in 2018: Milan, Venice, Florence, and Rome, Italy. In 2020: Berlin, Germany, and Athens, Greece; in 2023: Prague, Czech Republic; Budapest, Hungary; and Ljubljana, Slovenia.
Her collaborative background has equipped Marlene with the tools to successfully support the center's initiatives.