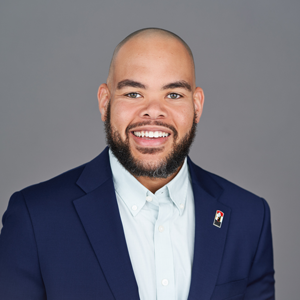 Marcus Brooks
Assistant Professor
Academic Affairs
Fowler College of Business
Charles W. Lamden School of Accountancy
San Diego
Email

Phone

Location

SSE-3447
Bio
Dr. Marcus Brooks joins the Lamden School of Accountancy as an Assistant Professor of Accounting. Prior to joining the faculty of the Fowler College of Business at SDSU, Dr. Brooks was an Assistant Professor of Accounting at The University of Nevada.

Dr. Brooks received his Ph.D. from the University of Texas at San Antonio in 2014. Prior to his studies at UTSA, Marcus worked in audit and enterprise risk services for Deloitte and as a gas accounting analyst for Direct Energy in Houston, Texas. Dr. Brooks earned his BBA in Accounting and a Master of Accountancy (MAcy) from Texas State University, and is a Certified Public Accountant (CPA) licensed to practice in Texas.
Dr. Brooks' research interests include auditor judgment and decision-making, audit quality, corporate governance, earnings management and derivative accounting. His work has been published in Accounting Horizons, Advances in Accounting, Journal of Applied Accounting Research, Advances in Accounting Education: Teaching and Curriculum Innovations and The CPA Journal.
Dr. Brooks' teaching interests include Auditing, Ethics and Professional Responsibility, Financial Accounting, and Financial Statement Analysis.