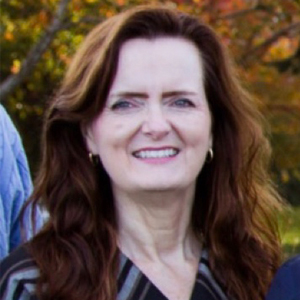 Lori Ryan
Ralph V. Whitworth Chair in Corporate Governance
Academic Affairs
Fowler College of Business
Management Department, Corporate Governance Institute
San Diego
Email

Phone

Location

SSE-3437

Mail Code

8238
Bio
Lori Verstegen Ryan, Ph.D., is a professor of management, having joined the Fowler College of Business in 2001. Ryan's teaching and research focuses primarily on the intersection of business ethics and corporate governance, with a special emphasis on the roles, characteristics, and responsibilities of institutional investors. In addition to the co-edited 2015 book, Shareholder Empowerment, her work has appeared in such journals as Academy of Management Review, Journal of Management, Organization Science, Business Ethics Quarterly, Business & Society, Educational & Psychological Measurement, and Corporate Governance: An International Review.
She is the director of SDSU's Corporate Governance Institute (CGI), a research and education center dedicated to the study and application of responsible corporate governance principles worldwide. In that capacity, she has co-hosted CGI events with Relational Investors co-founder David Batchelder: "Shareholder Interventions of the Year," featuring the chairmen of the boards of Hewlett-Packard, CVS Caremark, and Chesapeake Energy, and "The Home Depot Turnaround" with Home Depot CEO Frank Blake. With New York attorney David A. Katz, she co-hosted "The Allergan Intervention" with CEO David Pyott and chairman Mike Gallagher and "Behind the Scenes with ValueAct" with Allison Bennington.
Ryan is past president and fellow of the International Association for Business and Society and has served on the executive committee of the Academy of Management's Social Issues in Management Division. Having completed six years on the editorial board of the top-rated Academy of Management Review, she served as associate editor for corporate governance of Business & Society and is currently on the editorial boards of Business & Society and Business Ethics Quarterly. Ryan's corporate career included more than a decade with Honeywell, the last several years of which she managed a department of 30 employees.