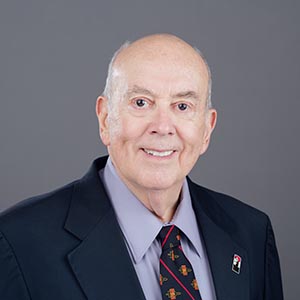 William Sannwald, M.B.A.
Lecturer
Management Department
Bio
William Sannwald has taught a variety of upper division undergraduate and MBA courses in the management department at SDSU's Fowler School of Business for over 40 years. He was selected as the most influential management professor and received an award from the president of SDSU for the Outstanding Faculty Award in the Business School in 1983. In 2017 he received the "Teaching Excellence Award" from his peers He was recognized for his contributions to the University by the Associated Students and is a faculty initiate of the International Business Fraternity, Delta Sigma Pi. Mr. Sannwald received his bachelor's degree in economics from Beloit College in Wisconsin, a MBA degree from Loyola University in Chicago, and a MALS from Dominican University in Illinois.
Interests: Organizations (Non-profit Governance) Corporate Governance Organizations (Non-profit) Real Estate (Construction Issues) Real Estate (Building Issues) Business (Ethics)