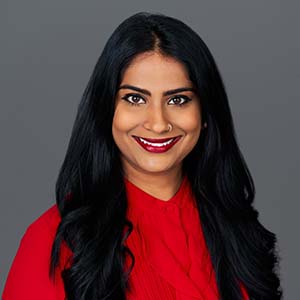 Nita Umashankar, Ph.D.
Associate Professor
Marketing Department
Bio
Dr. Umashankar's primary research interests lie in the area of marketing strategy with a dual focus on firm and customer-based strategies. She explores firm decision making, including whether and how to execute mergers & acquisitions and how such decisions impact performance. She also examines how various service settings, which include interpersonal, high-touch, and competitive service contexts, influence loyalty and profitability. She also has a strong interest in using marketing theories to help marginalized and impoverished consumers, which include those in subsistence settings and women rescued from sex trafficking. She has published in premier academic journals, which include Marketing Science, Journal of Marketing, Strategic Management Journal, and Journal of the Academy of Marketing Science. She serves on the editorial review board for the Journal of Marketing, Journal of Marketing Research, Journal of Public Policy & Marketing, and Journal of Subsistence Marketplaces.
Read More
Dr. Umashankar has won national and local teaching awards and truly enjoys teaching marketing research to students at SDSU. She also enjoys advising SDSU's Women in Business and American Marketing Association organizations.
Interests: Marketing (Services) Marketing (Strategy) Business (Mergers & Acquisitions)