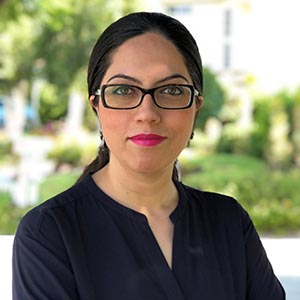 Maryam Abhari, Ph.D.
Lecturer
Management Information Systems Department
Bio
Maryam Abhari is a full-time lecturer for the department of management information systems. Her research is centered around ambient intelligence and its applications in design. She currently studies how technologies such as smart sensor networks and mixed reality can help with digital transformation in architectural practice. She teaches the Web Development/E-business and Introduction to Management Information Systems classes. Dr. Abhari is a licensed architect, NCARB certified, and LEED Accredited Professional with several years of experience in the industry. She holds a doctorate in architecture and B.S. in computer software engineering as well as interior design.
Interests: Web Design Connectivity