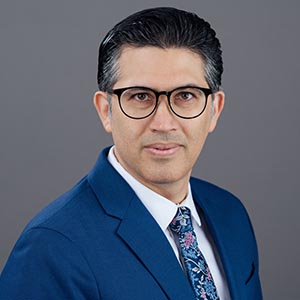 Kaveh Abhari, Ph.D.
Associate Professor
Management Information Systems Department
Bio
Kaveh Abhari is an associate professor of management information systems (MIS) and Sports MBA Faculty at Fowler College of Business at San Diego State University. His research focuses on the applications of digital technologies in democratizing innovation, entrepreneurship, and education. He teaches core and elective MIS courses such as systems analysis, business intelligence and data analytics, and digital innovation and entrepreneurship.
Dr. Abhari has founded the Digital Innovation Lab (DiLab) at SDSU to research human-centered digital transformation, and STEMD² R&D Group to support STEM education in underserved communities. He currently leads federally funded research and service projects on inclusive teaching, social learning, and alternative education. He holds a Ph.D. in communication and information Sciences, a Ph.D. in strategic marketing management, and a master's degree in electrical engineering with 20 years of experience in the industry.
Interests: IT (Social Applications) Connectivism Affordances Web Design Entrepreneurship Social Product Development Design (Innovation) Education Social Science Employee Experience Computer Science Connectivity