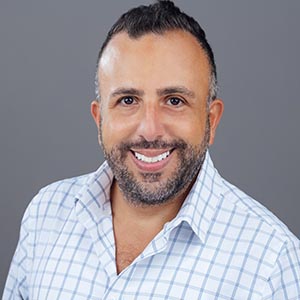 Gabi Eissa, Ph.D.
Associate Professor
Management Department
Bio
Dr. Gabi Eissa joined the Fowler College of Business in 2018 as an assistant management professor. Prior to joining the SDSU, Eissa was an assistant management professor at the University of Wisconsin – Eau Claire. He earned his Ph.D. from the Spears School of Business at Oklahoma State University with a concentration on organizational behavior. He has secured numerous research grants and has received several teaching and research awards.
Eissa's research and teaching focuses on leadership, social and ethical issues in management and workplace deviance.
Interests: Organizations (Behavior) Workplace (Conflict) Workplace (Psychology)