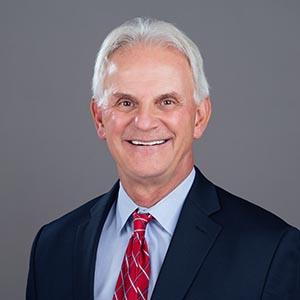 George (Joe) E. Belch, Ph.D.
Thomas & Evelyn Page Dean (Interim), Online Degree Completion Director
Dean's Office,Marketing Department,Online Degree Completion (BSBA),Sports MBA Program
Bio
Dr. George E. Belch is Professor of Marketing and Chair of the Marketing Department at San Diego State University where he teaches Strategic Marketing Planning, Integrated Marketing Communications, and Consumer/Customer Behavior. Prior to coming to San Diego State he was a member of the faculty in the Graduate School of Management at the University of California, Irvine. He received his Ph.D. in marketing from the University of California, Los Angeles. Before entering academia, Dr. Belch was a marketing representative for the E.I. DuPont Company. He also worked as a research analyst for the DDB Needham Worldwide advertising agency.
Read More
Dr. Belch's research interests are in the areas of marketing strategy, consumer decision making, and integrated marketing communications. His current research focuses primarily on consumers' processing of advertising information and the use of this information in the attitude formation process. He has authored or co-authored more than 25 articles in leading academic journals including The Journal of Marketing Research, Journal of Consumer Research, Journal of Advertising, and Journal of Business Research. He is also the co-author of the popular textbook, Advertising and Promotion: An Integrated Marketing Communications Perspective, which is published by Irwin/McGraw Hill. This book is now in its ninth edition and is the leading text on advertising and promotion in business schools throughout the world. In 2000 the Marketing Educators' Association selected Dr. Belch as the Marketing Educator of the Year for his career achievements as a teacher and scholar and contributions to the marketing discipline.
Dr. Belch has taught executive development classes for various universities including San Diego State, Southern Methodist University, University of California, Berkeley, the University of California, Irvine and the Thunderbird American Graduate School of International Management. He has also conducted seminars on marketing planning and strategy for a number of multinational companies including Sprint, Microsoft, Fluor Daniel, Qualcomm, Arbitron, MP3.Com, Square D Corporation, Armstrong World Industries, Sterling Software, Siliconix, and Texas Industries.
Interests: Consumer Behavior Marketing (Integrated Communications) Marketing Sports (Marketing)