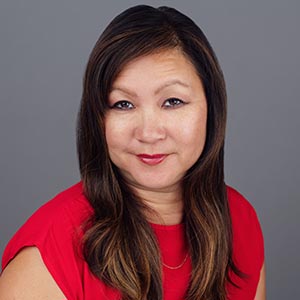 Beth Chung, Ph.D.
Professor
Management Department,Online Degree Completion (BSBA)
Bio
Beth G. Chung is a Professor of Management at SDSU and has taught organizational behavior, leadership and group process, human resources management, diversity management, and industrial/organizational psychology. Beth is currently the Co-director for the Institute on Inclusion and Diversity in Organization (IIDO) and former research director for the Sycuan Institute on Tribal Gaming. She is also the past co-chair of the Membership Committee and the founder of the Committee for Ethnic Minorities for the Society of Industrial and Organizational Psychology. She currently serves on the board for the Journal of Organizational Behavior.
Read More…
Prior to joining the faculty at SDSU, she was an assistant professor at Cornell University, a consultant for Personnel Decisions International, and an independent consultant for various Fortune 500 companies. Beth's current research interests include topics such as diversity and inclusiveness, leadership competencies, and services management (especially the interface between customers and employees). She received her B.A. from the University of California, Berkeley, and M.A. and Ph.D. from the University of Maryland, College Park.
Interests: Human Resources Management (Executive)