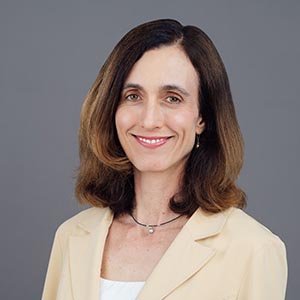 Amy E. Randel, Ph.D.
Professor
Management Department,Online Degree Completion (BSBA)
Bio
Amy E. Randel is a Professor of Management, specializing in Organizational Behavior. She received her B.A. in Psychology from Brown University and her Ph.D. in Management from the University of California, Irvine. Prior to joining the faculty at SDSU, she was on the faculty at Wake Forest University and worked in consulting. Amy teaches classes in organizational behavior and creativity/innovation in organizations. She is on the editorial board of Academy of Management Review.
Read More
Amy's current research interests include identity in organizations, diversity/inclusion, diverse group dynamics, creativity, leadership, and social capital. She has published in a variety of outlets including Academy of Management Journal, Journal of Organizational Behavior, Journal of Management, The Accounting Review, and Group & Organization Management. She has received awards for her research such as the Fowler Research Excellence Award, the Outstanding Faculty Contribution Award for Research, a Best Paper Based on a Dissertation award, and scholarship awards from Wake Forest University's Calloway School of Business & Accountancy.
Interests: Innovation Organizations (Behavior)