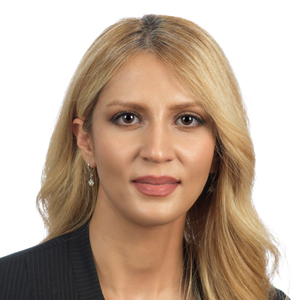 Parisa Haim Faridian
Assistant Professor
Academic Affairs
Fowler College of Business
Management Department
San Diego
Email

Phone

Location

SSE-3411
Bio
Assistant professor of management, Parisa Haim Faridian, is an entrepreneurship and innovation expert, who joined Fowler College of Business in 2020. She received her Ph.D. in entrepreneurship from Florida Atlantic University and her M.S. in Technology Innovation Management from Carleton University.
Her research areas of interest include entrepreneurial networks and ecosystems, open innovation, technology management, strategy and leadership. Her research is inspired by her technical experience and expertise in managing software projects and has received a number of awards and recognitions including the Presidential Fellowship Award.
Faridian currently teaches two sections of Business Model Design and Development (MGT-460).