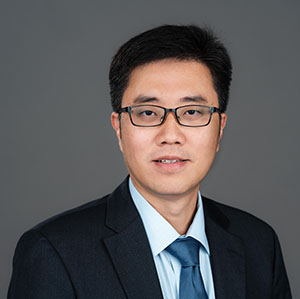 Liang Ma
Assistant Professor
Academic Affairs
Fowler College of Busness
Finance Department
San Diego
Email

Location

SSE-3373

Mail Code

8236
Bio
Liang Ma joined the Fowler College of Business in 2023 after serving on the faculty at the Darla Moore School of Business at the University of South Carolina where he taught and researched since 2014.
He currently teaches Intermediate Finance (FIN 325) to undergraduates and Financial Management (BA 674) to graduate students.
Ma earned his Ph.D. degrees in finance and biophysics at the University of Wisconsin-Madison. His research has been published in several prestigious academic journals, including the Journal of Finance, the Review of Asset Pricing Studies, and the Journal of Corporate Finance, and has been presented at major conferences. Additionally, his research has won several awards including the XiYue Best Paper Award at the China International Conference in Finance.