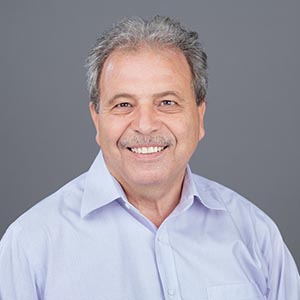 Kamal Haddad
Department Chair/Professor
Academic Affairs
Fowler College of Business
Finance Department
San Diego
Email

Phone

Location

SSE-3314

Mail Code

8236
Bio
Kamal M. Haddad, Ph.D. (University of Nebraska-Lincoln), is professor of finance and chair of the finance department at San Diego State University. In addition to teaching in the regular undergraduate and graduate programs in San Diego State University, Dr. Haddad has taught courses at the SDSU Qualcomm, Hewlett-Packard, Sorrento Valley, and the City of Carlsbad MBA for Managers programs, Sports Business Management MBA, as well as the SDSU MSBA Taiwan programs in entrepreneurship and international business.
Dr. Haddad's principal teaching interests are in the areas of financial management and entrepreneurial finance. His research interests span financial management, international business, and financial education, with a very strong interdisciplinary thrust. He has made numerous presentations at professional society meetings in the U.S., Mexico, Canada, and Thailand, and his articles have appeared in such journals as Accounting, Organizations and Society, Financial Executive, Decision Sciences; Journal of Healthcare Management; The Cornell Hotel and Restaurant Administration Quarterly; Financial Practice and Education; Abacus; Management Accounting; Journal of Financial Education; Finance Research Letters International Journal of Business; Asian Review of Accounting; International Journal of Hospitality and Tourism Administration; Managerial Finance; Advances in Management Accounting; Journal of Asia-Pacific Business; The Quarterly Journal of Business and Economics; and Journal of Education for Business.
Dr. Haddad was recipient of the Fowler College of Business Most Influential Finance Faculty Member award in 2002, 2013 and 2019, the Mortar Board Outstanding Faculty Service Award in 2019, an Outstanding Faculty Contribution Award in 2008, The International Federation of Accountants Award for Distinguished Contribution to Management Accounting in 1998, the 1997 Lybrand Silver Medal Award, as well as three best paper awards in 1996 and 2000.