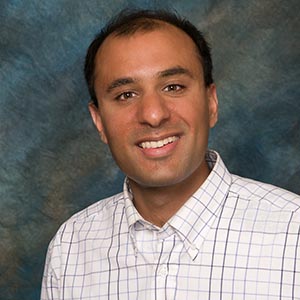 Januj Juneja
Associate Professor
Academic Affairs
Fowler College of Business
Finance Department
San Diego
Email

Phone

Location

SSE-3410

Mail Code

8236
Bio
Januj A. Juneja is an associate professor of finance in the Fowler College of Business at San Diego State University. Previously, he taught at the graduate and undergraduate levels at the University of Arizona and Seton Hall University. His teaching portfolio includes managerial economics, advanced investments, interest rate modeling, credit risk modeling, and fixed income analysis. At the University of Arizona, Juneja served on the committee for the defense of master's theses.
His research interests are broadly focused in empirical asset pricing, fixed income, financial modeling, international finance, and options. Specific examples of his works include the assessment of mathematical and statistical methods used in the estimation of interest rate models, the application and development of interest rate models for risk management—investigating and managing the amount of risk exposures in interest rates and exchange rates and the formation of optimal hedge strategies for global fixed income positions.
Juneja obtained his Ph.D. in finance from the University of Arizona and his MBA (with a concentration in finance) from Seton Hall University. He also worked as a software engineer Valaran Corporation in Princeton, NJ.