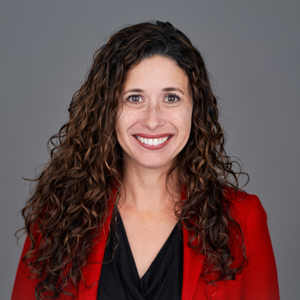 Iana Castro
Professor
Academic Affairs
Fowler College of Business
Marketing Department
San Diego
Email

Phone

Location

SSE-3120

Mail Code

8239
Bio
Iana A. Castro is a researcher, educator, and social entrepreneur. She is an professor of marketing at San Diego State University's Fowler College of Business and a consumer behavior researcher and retailing expert. Her research explores how factors in retail and service settings impact consumer emotions, evaluations, preferences and choices. She has developed a research stream focused on understanding how parents and children make food decisions in retail environments. Her research program offers valuable insights for companies and marketers regarding their in-store retailing efforts in order to maximize consumer well-being and firm outcomes. The results offer recommendations for retailers and public health practitioners on how to encourage healthier choices. Her research has been funded by grants from the National Institutes of Health and the Robert Wood Johnson Foundation Healthy Eating Research Program. It has been published in journals in the fields of marketing, nutrition, public health, and medicine.
In 2017, together with a co-founder, Castro launched BrightSide Produce, a full-service produce distribution service with a sustainable distribution model that delivers fresh fruits and vegetables to independently-owned markets and liquor stores in underserved communities and on the San Diego State University campus. BrightSide Produce provides our students with the opportunity to operate and manage a business that is making a difference in the community. Since its inception, over 100 students have participated in the BrightSide Produce Internship Program. Castro has established partnerships with local governments and non-profit organizations, is an active member of the San Diego Food Systems Alliance, and frequently attends and presents at meetings focused on improving the local food system in San Diego County.
In addition to her research and community-based efforts, Castro teaches Retail Marketing Methods and serves on multiple university committees. She has been recognized by the Fowler College of Business with four awards for her research contributions, commitment to service, and teaching excellence.