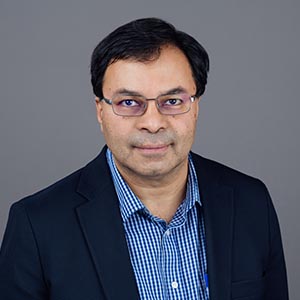 Dwarka Chakravarty
Associate Professor
Academic Affairs
Fowler College of Business
Management Department
San Diego
Email

Phone

Location

SSE-3369
Bio
Dwarka Chakravarty is an associate professor of management at the Fowler College of Business, SDSU. He teaches strategic management to undergraduate and master's students. He received a Ph.D. in international business from the Ivey Business School, Canada, and an MBA from the Indian Institute of Management, Bangalore.
Chakravarty's research is in the area of multinational enterprise strategy, spanning global cities, regional management, and emerging market multinationals, His research has been published in several prominent journals, including the Journal of Management, the Journal of World Business, and AIB Insights. He serves on the Editorial Board of the Journal of World Business.
Prior to becoming an academic, Chakravarty was a director with Microsoft in the Philippines and India. He has also worked with Accenture and KPMG in the United Kingdom as a consulting program manager and a strategy consultant.