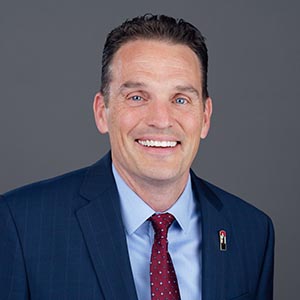 Bruce Reinig
Professor
Academic Affairs
Fowler College of Business
Management Information Systems Department,Sports MBA Program
San Diego
Email

Phone

Location

GC-1502C

Mail Code

8234
Bio
Bruce A. Reinig is a professor in the department of management information systems in the Fowler College of Business at San Diego State University, where he has served as a faculty member since 2000. He received his Ph.D. in management information systems from the University of Arizona and his B.S. in marketing from Truman State University. He previously served as a faculty member at the Hong Kong University of Science & Technology and Trinity University.
His primary research interest is the development and evaluation of technologies and work practices to support decision making. He has published over sixty articles on these topics and his work has appeared in the Journal of MIS, Journal of the AIS, Communications of the ACM, Group Decision & Negotiation, Small Group Research, Technological Forecasting & Social Change, Long Range Planning and Decision Support Systems, among others.
Reinig teaches courses on business analytics, statistics, and operations management in the Fowler MBA, MSIS and Sports MBA programs at SDSU. He works as a data management and statistical consultant as well. He has received a number of awards for teaching and research throughout his career including, more recently, the SDSU Alumni Association award for outstanding faculty contribution for 2010-2011, the Fowler College of Business Teaching Excellence Award in 2014, the MBA Most Influential Faculty in 2017 and 2023, the MSIS Most Influential Faculty in 2018 and 2019, and the Sports MBA faculty of the year in 2012, 2014, 2015, 2016, and 2017.