Offering Management Consulting Services to San Diego Businesses
Welcome! Aztec Consulting Program offers management consulting services to businesses in the city of San Diego for free, based on an annual grant from the City of San Diego.

We are focused on building value for our community of clients and student consultants.
To our clients, we strive to provide innovative, yet tangible solutions, which lead to optimized decision-making and increased effectiveness.
To our students, we emphasize professional and personal growth by developing top undergraduate students into strategic thinkers and leaders capable of approaching complex, real-world business issues.
At the Aztec Consulting Program we know that finding the right help when you need it is a choice not to be taken lightly. We value your time and well being.
Overview
This is an on-going technical assistance program designed to assist small businesses especially women owned, minority owned, and veteran owned as these are the key target populations for our grant from the San Diego Economic Development Center.
SDSU's Aztec Consulting Program, a highly successful, award winning program, started as the Small Business Institute (under an SBA grant). It has served nearly one thousand small and medium sized businesses in the San Diego region since its inception in the early 1970s. Our student consultants, working as a three to five person team, work with each business client for an entire academic semester, with each team guided by an MBA student.
SDSU will also provide an advising committee which consists of Dr. John Francis, management, and MBA or MS student advisors. These combined resources supervise the undergraduate students that are consulting for the business. All students in the program must complete a series of prerequisites, must apply competitively to participate, and are selected based on superior academic performance as well as stated commitment to engaging in active community-based service learning.
Areas of Expertise
Business Expansion & Revenue Growth
Improving Human Resource Processes
Conducting Feasibility Studies
Developing Advertising & Promotions
Search Optimization & Social Media
Cost Analysis & Control
Developing Foreign Market Entry Strategy
Conducting Benchmark & Competitor Analysis
Improving Operations & Project Management Efficiencies
Prospective Client Application



"I didn't even think about the branding before they pointed out some inconsistencies, but now I have a cohesive message across all media."




Tyler Blair, owner of The Washboard laundry service near SDSU's campus, also engaged the Aztec Consulting Program's students shortly after purchasing his business. While the report from the Aztec Consulting Program confirmed Blair's assertion that no other local laundry service offered free wi-fi, televisions, customer service and high tech washing machines, the report also came back with a marketing and financial suggestions that helped Blair to strengthen his unique business.
"One of the first things the students did was to determine the actual cost and profit for each service and that's when we realized that the fluff-and-fold service had the highest return on investment," said Blair. "When I started marketing that service more heavily, we began seeing more profits pretty quickly. They also showed me how to better manage our existing accounting system, how to train and delegate work to the existing employees and how to determine a pricing structure." Like Romero, Blair also learned that he needed to make his marketing and branding more uniform. "I didn't even think about the branding before they pointed out some inconsistencies, but now I have a cohesive message across all media," he said.
"My resulting revenue has increased significantly, and I have a higher quality of clientele now."
One member of the business community is Diana Romero who offers wedding planning services through her company, At Your Side Planning. She enlisted the help of the SBCC students in the fall of 2011 when she decided she wanted to increase her revenues.
The students suggested techniques to improve her marketing plan and determined that she was charging too little for her services. Upon implementing their suggestions, she noticed positive improvements right away.
"The results were incredible," said Romero. "I implemented the students' suggestions to revamp my pricing when their analysis determined my price point was too low. I also used their input to re-name and re-brand my company name, website and marketing materials to create a cohesive and higher quality look and feel. My resulting revenue has increased significantly and I have a higher quality of clientele now."
Part of the reason for Romero's results is the fact that she was not only willing to implement the suggestions made by the students, but also that the students are among the best in the College of Business Administration. "In order to be involved in the Aztec Consulting Program, students must go through an applications process," said Dr. Don Sciglimpaglia, outgoing director for the Aztec Consulting Program. "Only seniors and M.B.A. students that have shown excellence in the classroom and that have a track record of community service are accepted into the program."
News Reel
Become A Mentor
A student team with one or two professional mentors is matched with a local business to help assess its business development needs. These mentors work with student consulting teams to guide the teams' research and recommendations to meet the needs of the small business owners. The industry-specific and project management knowledge of professional advisors enhances the student learning experience and helps students work with small business owners to increase their success.
Interested in becoming a mentor?
Please contact John Francis
[email protected]
619-594-5339

Curriculum
BA 404, or Strategic Business Consulting, is one of the available Business capstone courses that gives students the opportunity to implement all of their previous studies. The class meets on Friday from 10:00am-12:40pm. There is a LARGE element of this class in which student groups meet OUTSIDE the classroom. Students act as "business consultants" to selected businesses, working in three to five member teams. BA 404 can be taken as a business elective in lieu of the required BA 405. Always be sure to check with your academic advisor. The class will be small [30 students maximum]. Students must apply to take the course, which fills quickly, so plan to register as early as possible.
Program Overview
The Small Business Consulting class pairs astute students with businesses in the San Diego area. After meeting with their client, business students design their project plans and deliverables to meet the scope of the project. This experience gives the students the opportunity to answer those tough critical thinking questions in an interview situation, and gives them real-life experience to put on their resume. Not to mention the lasting impact made in the community.
Eligibility
BA 350, BA 370, ACCTG 202 completed
GPA 2.75 or above
Instructor approval (See Application Below)
Demonstrated Skills
Problem Identification
Problem Solving
Critical Thinking
Consultation
Project Management
Strategies for Team Effectiveness
Analyze the Business Problem
Develop Recommendations
Creating a Clear Action Plan to be Followed by the Client
Student Application
Meet the Team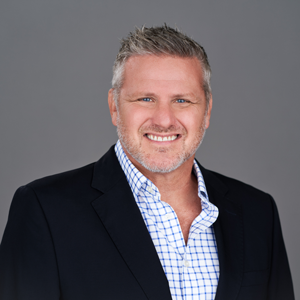 Associate Professor
Management Department,Sports MBA Program
Fowler College of Business
Academic Affairs
San Diego
[email protected]
619-594-5339
SSE 3312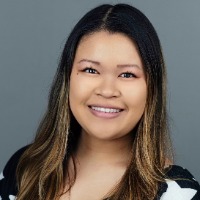 Program Administrator
Caitlin Nguyen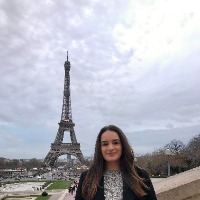 Consulting Advisor
Emma Francullo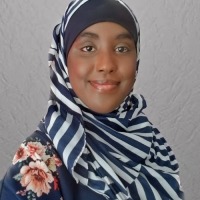 Consulting Advisor
Rahma Hassan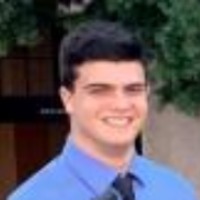 Consulting Advisor
Brett Wilcox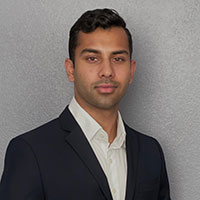 Consulting Advisor
Sohun Panchal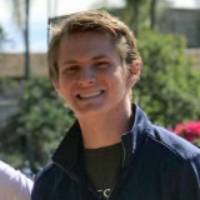 Consulting Advisor
Quinton Buss
Team Biographies
Caitlin Nguyen is a senior at SDSU studying Business Administration with an emphasis in Management and a minor in Marketing. She has held various internships and is currently working as a business management intern at Northrop Grumman. On her free time Caitlin likes going to the beach and spending time with her friends, she has loved her years here at SDSU and wants to soak up as much as she can before graduating this spring.
Emma Francullo is from Verona, New Jersey, and will be graduating with a degree in management with a specialization in entrepreneurship from San Diego State University this fall. Emma believes management is the key to productivity and values efficient leadership and innovative culture as the framework for success in any business. Through her numerous business courses, internship experiences, and study abroad in Paris, France; Emma believes SDSU had helped her find her passion and prepared her for a career in business.
Rahma is completing her final semester at SDSU. She's graduating with a B.S. in Business Administration with an emphasis in Accounting and a minor in Information Systems.
During the tax season, Rahma spends her time volunteering as an Income Tax Assistant for individuals who qualify for free tax preparation. Currently, she works as a Student Assistant for the Center of Student Success. She has helped business students navigate through campus resources as well as meet with their major advisors to formulate an academic plan.
Rahma has an interest in guiding businesses to improve their processes, software, services, and products through the use of data analysis. She hopes her diverse background in business can help provide her with the skills needed to succeed as a Business Analyst.
Brett is a fourth-year undergraduate student at SDSU, pursuing a degree in Business Administration emphasizing in Management. He transferred to SDSU in 2018, after receiving his Associate's Degree in Business Administration from San Diego Miramar College. This will be Brett's last semester at SDSU.
In his time at SDSU, Brett has been heavily involved with the School of Music and Dance, performing with the SDSU Symphonic Band and Concert Band. He also participated in Aztec Consulting as a member in the spring semester of 2020, working together with his team to assist CourseKey Education in their mission.
In his free time, Brett enjoys playing video games with friends, learning guitar, and cooking. He also currently works as a coach in the Poway Unified School District.
Sohun is currently a fourth-year undergraduate student at San Diego State University. He is pursuing a degree in Finance at the Fowler College of Business Administration and is also a member of the Weber Honors College. He will graduate in the spring semester of 2021.
My name is Quinton Buss and I am from Orange, California. I am getting my degree in Business Management and am graduating in May of 2021. I am on the ultimate frisbee team here at San Diego State however we are not playing this semester due to COVID-19. I love to surf as well as playing and watching basketball. I have worked at a variety of places and have held one internship at a shipping consulting firm prior to this one. Finally, I look forward to helping as much as I can throughout the semester!
Partners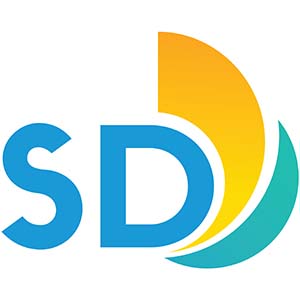 San Diego Small Business Enhancement Program
This grant program's particular focus is to expand economic opportunities for small businesses by supporting nonprofit organizations that provide specialized services to small businesses citywide. The intent is that recipients leverage Small Business Enhancement Program funds to enhance small businesses services and create, grow and retain small businesses in San Diego. Examples of the services and training include business development, contracting and procurement, disability accommodations and technical assistance training. Visit
Economic Development Funding Programs
to learn about other opportunities.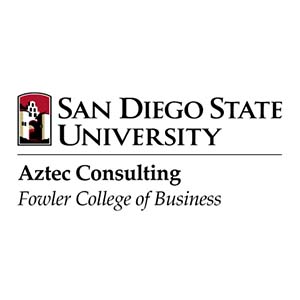 Lavin Entrepreneurship Center
Having the right blend of university curriculum and industry involvement, the
Lavin Entrepreneurship Center
within San Diego State University's (SDSU) College of Business Administration has emerged as an entrepreneurial leader. SDSU and the Lavin Center has been recognized for having one of the best entrepreneurial programs in the United States by both Princeton Review and Entrepreneur magazine. Additionally, SDSU was named to the
Kiplinger's Personal Finance list
of 100 best values in public colleges for 2015-2016.