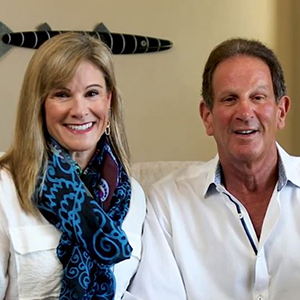 Watch Where You Step - Fowler's Women in Leadership Conference Showcases Women Who've Shattered the Glass Ceiling
The Fowler College of Business at San Diego State University's 5th Annual Women in Leadership Conference featured conversations with trailblazing women who have broken through the glass ceiling in the traditionally male-dominated industries of digital technology, entrepreneurship, professional sports, media and entertainment. Two-thousand-seven-hundred-forty-seven attendees, including educators and students from SDSU and other California State Universities, local universities and high schools throughout the Southern California region, attended the virtual conference which took place Wednesday, March 10 – Thursday, March 11, 2021.
Women in Leadership was established by SDSU marketing lecturer, Steven Osinski, in 2017 in response to the "rampant sexism in the marketing community" he observed shortly after he founded his first company, the Atlanta-based SMART Group in the mid-1980s. The Osinski family is the primary sponsor of the Women in Leadership Conference and Osinski serves on the event's planning committee.
All seven sessions at this year's conference served to support the mission of Women in Leadership: Learn, Network, and Be Inspired. The 2022 event speakers and details will be shared in the fall of 2021. Stay connected with the conference by following the event's Instagram page and visiting the Women in Leadership webpage.