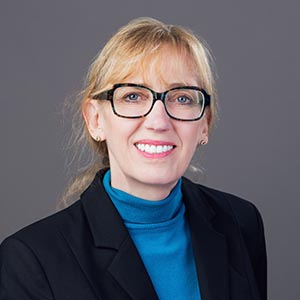 Nancy Jones
Lecturer
Academic Affairs
Fowler College of Business
Charles W. Lamden School of Accountancy
San Diego
Email

Phone

Location

SSE-2420

Mail Code

8221
Bio
Nancy J. Jones has industry experience as a systems administrator, corporate controller and business consultant. In 2005, she left the corporate world to teach full-time in accounting and information systems for California State University, Chico and, in 2013, she brought her skills to the Charles W. Lamden School of Accountancy at San Diego State University's Fowler College of Business where she currently teaches several graduate-level courses in accounting information systems.
Known for innovative teaching and curricula development, Jones is heavily involved in the SAP University Alliances, particularly in the areas of data analytics and business intelligence. In 2016 she won the Majdi Najm Outstanding Service Award from the SAP North American University Alliances, and she was awarded the Fowler College of Business Teaching Excellence Award for 2016-17.
Jones is extremely sought-after for analytics and accounting information systems presentations, training and workshops. A self-proclaimed accounting analytics evangelist, she believes that all accountants and finance people — along with everyone else in business — require a thorough understanding of business data. Jones' co-authored textbook, Practical Analytics, was originally published by Epistemy Press in 2016, and is available at http://store.epistemypress.com/books/analytics.html .