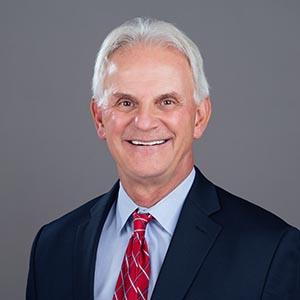 George Belch
Online Degree Completion Director/Professor
Academic Affairs
Fowler College of Business
Marketing Department,Online Degree Completion (BSBA)
San Diego
Email

Phone

Location

SSE-3130

Mail Code

8239
Bio
Dr. George (Joe) Belch is Professor of Marketing and is currently serving as the Thomas & Evelyn Page Dean (Interim) of the Fowler College of Business. He served as the senior associate dean of the Fowler College of Business at San Diego State University for the past four years and also served as the interim dean of the college during the 2016-2017 academic year. During his tenure as interim dean, the College of Business Administration received a $25 million gift from Ron and Alexis Fowler and the Fowler College of Business became the first named college in the history of the university. He also played an integral role in the development and implementation of the BSBA online degree completion program which is offered through SDSU Global Campus. The program now has nearly 400 students and includes two microsite programs and will soon be offered through the Imperial Valley campus. Prior to assuming the role of interim dean, he served as chair of the marketing department from 1989 to 2016. Before joining the faculty at San Diego State in 1981, he was an assistant professor in the Graduate School of Management, University of California, Irvine. He received his undergraduate degree in marketing from the Pennsylvania State University, his master's degree from the University of Colorado, and Ph.D. in marketing from the University of California, Los Angeles. Prior to entering academia, Dr. Belch was a marketing representative for the E.I. DuPont Company. He also worked as a research analyst for the DDB Worldwide advertising agency.
Dr. Belch has authored or co-authored more than 40 articles in leading academic journals and proceedings including The Journal of Marketing Research, Journal of Consumer Research, Journal of Advertising, The International Journal of Advertising and Journal of Business Research. He is also the co-author of the popular textbook Advertising and Promotion: An Integrated Marketing Communications Perspective. The book, now in its twelfth edition, is the leading text on advertising and promotion and is used in business schools throughout the world. Dr. Belch serves on the editorial board of several leading marketing journals including the Journal of Advertising Research and the Journal of Marketing Education. He also has served as a co-investigator on several grants with faculty in the SDSU School of Public Health. In 2000 he was selected as Marketing Educator of the Year by the Marketing Educators' Association for his career achievements in teaching and research. He also received the SDSU Alumni Award for Outstanding Faculty Contributions in 1994 and 2003.
Dr. Belch's expertise focuses on the areas of marketing strategy and planning, advertising and integrated marketing communications, and marketing research. He has worked with companies in various sectors including consumer products, health care, medical products, computer software and hardware, retailing, financial services, advertising, and direct marketing. He has consulted for major corporations such as Whirlpool, Xerox, Intuit, GNC, Priceline, Ulysse Nardin, and various divisions of Eli Lilly.
Dr. Belch has taught in executive education programs for various universities including San Diego State; Southern Methodist University; University of California, Berkeley; University of California, Irvine; the School of Global Policy & Strategy at the University of California, San Diego; The Peter F Drucker and Masatoshi Ito Graduate School of Management, Claremont Graduate University; Helsinki School of Economics and Business Administration; National Economics University in Hanoi, and the Thunderbird American Graduate School of International Management. He has also conducted seminars on marketing planning and strategy as well as integrated marketing communications for a number of multinational companies including Sprint, Microsoft, Qualcomm, MP3.com, Fluor Daniel, Pacific Millenium Co., Ltd., Square D Corporation, Armstrong World Industries, Sterling Software, Siliconix, Inc., Degussa-Taiwan, and Texas Industries.