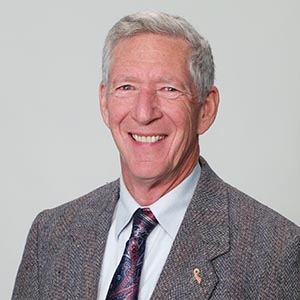 Thomas M.D. Warschauer, Ph.D.
Professor Emeritus
Finance Department
Bio
Professor Thomas Warschauer is an Emeritus Finance Professor. His PhD is from the University of Colorado - Boulder after a six year stint in the Navy submarine service. He has been Associate Dean for Academic Affairs and Graduate Director in the Fowler College. For 35 years Warschauer was Director of SDSU's well-respected financial planning programs. He served on SDSU's and the CSU's statewide Academic Senate. He became a Certified Financial Planner® professional in 1974. His research and teaching interests are in investments and the personal financial planning profession. He served on the Certified Financial Planning Board's Board of Examiners and wrote a dozen chapters in the Financial Planning Competency Handbook (Wiley). He is Associate Editor of the Financial Services Review and Review of Financial Planning. He is honored by the national research award provided by the Financial Planning Association being named the Montgomery-Warschauer award.
Interests: Investments (Mutual Funds) Finance (Personal) Investments
Ph.D., University of Colorado - Boulder, Finance.
M.S.,

University of Colorado - Boulder,

Management Science.
B.S.,

University of Colorado - Boulder,

Business Administration.