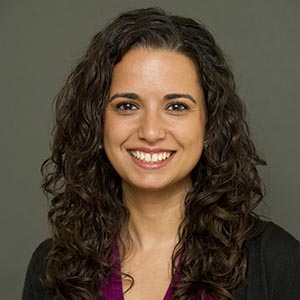 Sunaina Chugani Marquez, Ph.D.
Assistant Professor
Marketing Department
Bio
Sunaina Chugani Marquez earned her Ph.D. from the University of Texas at Austin and spent four years working at Baruch College in NYC before joining San Diego State University in 2017. Her research explores consumer well-being at the intersections of hedonic adaptation, wisdom, gratitude, materialism, and mindfulness. Her work has been published at Journal of Consumer Research, Journal of Public Policy & Marketing, Journal of Business Research, and Psychology & Marketing. Her 2019 paper on mindfulness and consumer well-being was awarded the Thomas C. Kinnear award for outstanding article in Journal of Public Policy & Marketing. In her free time, Sunaina teaches self-awareness and mindful communication to community members and prison residents.
Interests: Consumer Behavior