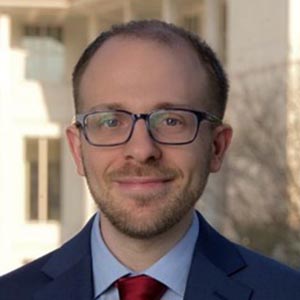 Stephen Brincks, Ph.D.
Assistant Professor
Finance Department
Bio
Dr. Stephen Brincks joined SDSU's Fowler College of Business as an assistant professor of finance in 2019. His primary areas of research are topics in banking, real estate, asset pricing, and corporate finance.
Brincks graduated with a Ph.D. in finance from Emory University in 2019 and earned his master's degree and two bachelor's degrees from Georgia Tech. He currently serves as a subject matter expert for local and national media on the topics of stock market valuation, interest rates and government finance.
Interests: Real Estate (Finance) Financial Management Corporate Finance Finance (Banking)