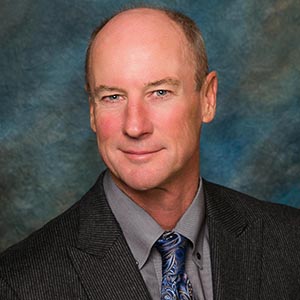 Robert Judge, Ph.D.
Lecturer
Management Information Systems Department
Bio
Dr. Robert Judge holds undergraduate degrees in Biology and Botany at Humboldt State University and an MBA and a MS in Information Systems from San Diego State University. He graduated in May 2008 with a PhD in the Management of Information Systems and Technology from Claremont Graduate University.
Read More…
Dr. Judge's career spans the semiconductor, aerospace, consumer electronics, and Internet Service industries at mid-management and executive levels. He has held functional responsibilities that include Materiel, Manufacturing, Information Systems, Marketing, Project Management and Customer Support.
Dr. Judge began his career working for Intel and was responsible for the project management to build their 7th factory and then established and managed its Information Services Department. He left Intel to manage the development of the Manufacturing Planning and Control Systems for Rohr Aerospace (now Goodrich). Dr. Judge has also worked in the electronic consumer products industry; was the program manager and then senior product manager (Conexant) for the development of the demodulation technology which made Dish TV and DirecTV possible; and he most recently led a team to develop the technology for digital cable products (cable modems and cable set-top boxes).
Throughout the last 20+ years of his career, he served at SDSU (full-time) and USD (part-time) as an adjunct professor teaching graduate and undergraduate courses in Operations, Supply Chain Management, Manufacturing Planning and Control Systems, Project Management and Information Systems.
Dr. Judge's current research interests lie in understanding how barriers to knowledge flow arise as small organizations grow, and also in how Knowledge Management Systems in Supply Chains can influence innovation and the flow of non-logistical knowledge.
Interests: Finance (International Trade) IT (Project Management) IT (Manufacturing Systems) Social Media Management (Knowledge)
Ph.D., Claremont Graduate University, Information Science and Technology.
Durbin, T., Jennex, M., Judge, R., Frost, E. (2010). Achieving Electric Restoration Logistical Efficiencies During Critical Infrastructure Crisis Response: A Knowledge Management Analysis. International Journal of Information Systems for Crisis Response and Management, Vol. 2 (3), 36-50.