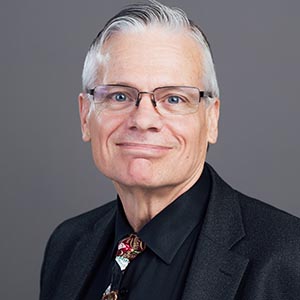 Robert O. Briggs, Ph.D.
Professor Emeritus
Management Information Systems Department
Bio
Robert O. Briggs, Ph.D. (University of Arizona, 1994). Dr. Briggs studies the cognitive foundations of collaboration and applies his findings to the design and deployment of collaboration systems. He is co-founder of the field of Collaboration Engineering and co-inventor of the ThinkLets design pattern language for collaborative work practices. He has made theoretical contributions on group productivity, ideation, creativity, consensus, change, technology transition, and satisfaction. He is currently working to reduce military decision cycles with collaboration systems and to reduce the dropout rate among K12 learners-at-risk with collaborative learning techniques, with a focus on technical and cognitive challenges for transferring engineered work practices to non-experts without training on either the techniques or technologies.
Interests: Product (Development) Customer Satisfaction Decision Making (Team) IT (Software Development) Decision Making (Military) Education (K - 12 Learners At Risk)