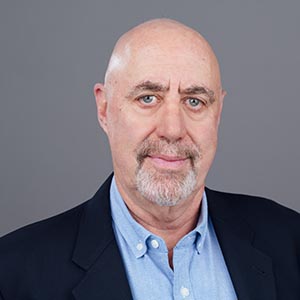 Peter Shaw
Executive in Residence
Management Department
Bio
AS FCB's Executive in Residence, Mr. Shaw participates in programs that help link the Fowler College of Business to the local business community by providing the necessary experience to guide the college's students and faculty to resources that connect classroom lessons and real-world business practices. As a (former) CEO and serial entrepreneur, business advisor, and venture capitalist, Mr. Shaw provides real-world advice and career guidance to SDSU's business students.
Mr. Shaw is a former Chairman of the Lavin Entrepreneurship Center and currently is an active Director on the Fowler College of Business' Advisory Board and is participates as a Mentor in SDSU's Aztec Mentor Program (AMP). He has also advised student entrepreneurs at SDSU's ZIP on campus incubator. Mr. Shaw is often asked to 'guest lecture' in FCB business classes.
In 2015, Mr. Shaw led a faculty led student study abroad class to Israel where they focused on International Entrepreneurship in the "Start-up Nation."
Currently Mr. Shaw serves on a number of for profit and nonprofit boards in both the US and Israel. In 2017, he and his wife donated a major art collection to the FCB. The Shaw's also support an endowed FCB Student Scholarship.
[The information on this page is provided by the user and is not to be construed as an official statement by San Diego State University. The user takes full responsibility for the information presented.]
Interests: Business (International) Corporate Transparency Business (Start-Up) Business (Leadership) Entrepreneurship Corporate Board of Directors Corporate Responsibility Business (Ethics) Business (Consulting) Finance (Start-Up) Finance (Venture Capital) Management (Executive) Entrepreneurship (International) Finance (Crowd Funding)