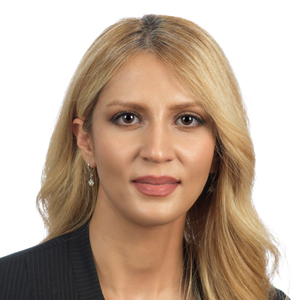 Parisa Haim Faridian, Ph.D.
Assistant Professor
Management Department
Bio
Entrepreneurship and innovation expert, Parisa Haim Faridian, will begin her academic career as an assistant professor in the management department this fall where she will teach two sections of Business Plan Development (MGT-460). She recently graduated from Florida Atlantic University where she earned a Ph.D. in management and another Ph.D. in public administration.
She has already won awards for her research and was also awarded a Presidential Fellowship Award from Florida Atlantic University.
Interests: Entrepreneurship Innovation Business (Plan Development)