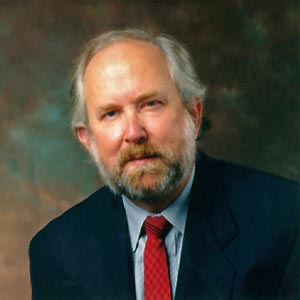 Nathan Oestreich, Ph.D.
Professor
Charles W. Lamden School of Accountancy
Interests: Tax (Corporate) Tax (Payroll) Workplace (Workers Compensation) Tax (Planning Research and Income) Tax (Income) Tax (Treatment of Partnerships and S Corporations) Employment (Benefits) Tax (Federal Income) Tax (Self-Employment)
Ph.D., University of Houston, Business Administration.
M.S., University of Houston, Accounting.
Oestreich, N. (2018). Eight Capital Gains Rates, and Seven Ordinary Rates, for 2018. Tax Notes (March 19, 2018), 1651 - 1655.
Smith, S. M., Williamson, J., Oestreich, N., Haddad, K. (2018). Generation Skipping IRA Transfers. Kauaii Hawaii: WDSI Annual Meeting.
Smith, S. m., Oestreich, N., Williamson, J. (2018). Why Save Social Security? We Have No Choice!. Kauaii Hawaii: WDSI Annual Meeting.
Oestreich, N., Francine, L., Williamson, J., Sheldon, S. (2018). Social Security Planning for Faculty: An Important Dialogue. Western Decision Sciences Institute.
Oestreich, N., Williamson, J., Smith, S., Smith, L. (2017). "Directing Required Minimum Distributions, and Voluntary Distributions, to Charity Can Significantly Reduce Federal Income Taxes" (vol. 2017). Decision Sciences Institute Annual Meeting.
Oestreich, N., Haddad, K., Williamson, J., Smith, S. H. (2017). "Some worn out low income workers who take the reduced Social Security retirement benefit at age 62 may actually be entitled to the much higher disability benefit.". Western Decision Sciences Institute Annual Meeting, April 2017.
Oestreich, N., Smith, S. (2017). "Social Security Planning for Faculty: An Important Dialogue". Decision Sciences Institute.
Oestreich, N. (2017). Study Guide to Accompany Federal Taxation and Study Guide to Accompany Individual Taxation (2018 Ed.). Cincinnati: Van Griner Publishing.
Oestreich, N. (2017). Oestreich, N. (2014). Federal Taxation and Individual Taxation; 2018 Ed`ition (15, 16, and 17 ed., vol. 2017).
Oestreich, N. (2017). Oestreich, N. (2015). Study Guide to Accompany Federal Taxation (2016 ed.). Cincinatti OH: van Griner. Oestreich, N. (2014). Study Guide to Accompany Federal Taxation (2016 ed.) (2018th ed.). van-Griner.
Oestreich, N. (2015) 15, 16, and 17. In Federal Taxation and Individual Taxation; 2015 Edition. 1 (2016 ed.). van-Griner.
Gill, S. L., Keane, M., Oestreich, N. (2015) "What Are the Cash Flow and Tax Burden Effects of Removing Large Party Service Charges from Tip Income?" Southeast Decision Sciences Institute, February 2015
Haddad, K., Oestreich, N., Williamson, J. (2015) "Social Security Start Date; Should One Start at Full-retirement or Wait Until Age-70?" Western Decision Sciences Institute, April 2015
Oestreich, N., Williamson, J., Haddad, K. (2014) TAXING HIGH-INCOME TAXPAYERS TO FINANCE HEALTH CARE. Western Decision Sciences Institute
Gill, S. L., Oestreich, N. (2014) Brooke Bruce, M.D.: How Income and Losses from Small Business Entities are Reported and Reflected on the Owners' Individual Returns. Western American Accounting Association. Salt Lake City (Co-author).
Gill, S. L., Oestreich, N. (2014) Analyzing Retirement Plan Loans, Especially Those for Principal Residence Acquisitions, Can Be Complicated. Southeast Decision Sciences Institute, Wilmington NC (Co-author)
Oestreich, N. (2013) Federal Taxation. In Writing and updating chapters 15, 16 & 17. 1 (2015 ed.). Mason, OH: van Greiner.
Oestreich, N., Williamson, J. (2013) Applicability of New 2012 Proposed Regulations Allowing Deductions for Local Travel Expenses to the Academy. Western Decisions Sciences Institute (Author)
Gill, S. L., Oestreich, N., Williamson, J. (2013) Marriage Penalty: Intended, or Not, Is This Effectively a Federal Tax on Marriage?
Gill, S. L., Keane, M., Oestreich, N. (2012). Are S Corporation Shareholders Treated Like Partners for Fringe Benefits?. Practical Tax Strategies (November 2012), 208-212.
Oestreich, N. (2012) "Strategic Use of the Exclusion on the Sale of One's Residfence, the Installment Sale Method, and the 0 percent Capital Gains Rate Can Yield Amazing Savings." Proccedings Decision Sciences Institute
Anderson, J., Gill, S. L., Oestreich, N., Williamson, J. (2012) "Moving-on, But Not Ready to Part With the House? The Tax Rules May be Tricky." Proceedings, Decision Sciences Institute, November 2012
Oestreich, N. (2011) Federal Taxation. In Writing and updating chapters 15, 16 & 17. 1 (2013 ed.). Mason, OH: van Greiner.
Gill, S. L., Oestreich, N., Williamson, J. (2011). "Estate Planning Strategies for a Small Family Business or Farm". Practical Tax Strategies (October 2011), 160 - 163.
Gill, S. L., Oestreich, N., Williamson, J. (2011). AMT Tax Trap for Unwary Disaster Victims. Tax Notes (11-Oct).
Oestreich, N. (2011) Using Spousal Benefits To Maximize Retirement Income: Structuring Social Security Benefits Decisions For Low, Middle And High Income Worker. Western Decision Sciences Institute
Oestreich, N. (2011) Deer Canyon Nuts and Watts: A Teaching Case. American Accounting Association, Western Region
Williamson, J., Oestreich, N., Venable, C. (2009). New Law Has Social Security Impact on Husband-Wife Partnerships. Business Entities (Jan-Feb 2009), 10-15.
Williamson, J., Oestreich, N. (2009). Self-directed IRA Withdrawal May Be Wise in 2009—Even If Not Required. Practical Tax Strategies (9-May), 289-293.
Oestreich, N. (2008) Social Security Taxes Paid versus Social Security Benefits Received: A Basic Analysis of the Relationship for Unmarried Individuals. American Accounting Association, Western Region
University Senate 2006 - 2012
CBA Steering Committee 2012 -
SOA Peer Review Committee
Senate Sustainability Committee Current