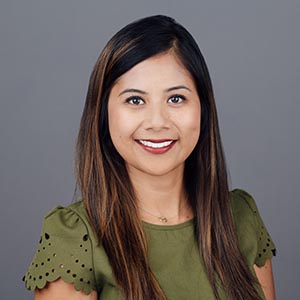 Michelle Svay, M.A.
Career Development Specialist
Career Management Center
Bio
Michelle is the Internship & Career Fair Coordinator in the Fowler Career Management Center. Michelle joined the Fowler College of Business in 2015. Prior to coming to the Fowler College of Business, she worked in career and academic advising capacities for Kaplan College and Argosy University respectively. In her time with the Fowler College of Business, Michelle has gained valuable experience advising students on their internship search and organizing and recruiting employers for the Fowler College of Business Career Fairs. She is a graduate of San Diego State University, where she earned a bachelor's degree in Sociology, and the University of San Diego with a master's degree in Counseling with a school counseling specialization. Michelle is also a National Certified Counselor (NCC). Working in education has always been her passion. She loves helping students find success and helping them to realize their potential.