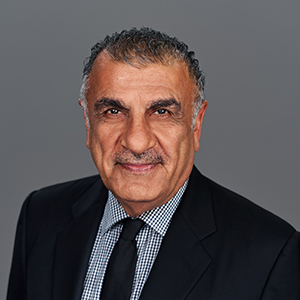 Massoud M. Saghafi, Ph.D.
Professor
Marketing Department
Bio
Massoud Saghafi is a professor of marketing at the San Diego State University, San Diego, California, specializing in international business and marketing focusing on the Asian markets, pricing strategy, and telecommunications management. Saghafi has published in academic journals and industry and trade publications and has been a contributor to popular periodicals.
Read More
Dr. Saghafi received his Ph.D. from the University of Southern California where he was also a post-doctorate scholar in marketing during the 1986-87 academic year. He has taught in academic programs in Albania, China, France, Mexico, Portugal and Spain over the past ten years and has served as the guest speaker at many international conferences and meetings in the United States and abroad.
Dr. Saghafi has been a consultant to the telecommunications and information services industry since 1987 and has received research awards from the Telecommunication Association for his work on the future of the telecommunications industry.
Interests: Marketing (International) Pricing Strategy International Business Business (China)